Travel
He cannot be the instigator of the three villains in horsemen's greatcoats, by whom she will hereafter be forced into a traveling–chaise and four, which will drive off with incredible speed.
—Northanger Abbey, Chapter 16
By Air: The nearest airports are Richmond International Airport (code RIC), about fifty minutes away, and Newport News/Williamsburg Airport (code PHF), about thirty minutes away. Shuttle or chauffeur transportation to Williamsburg can be booked from either of these locations. You might also choose to fly into Norfolk (code ORF), about an hour from the conference hotel.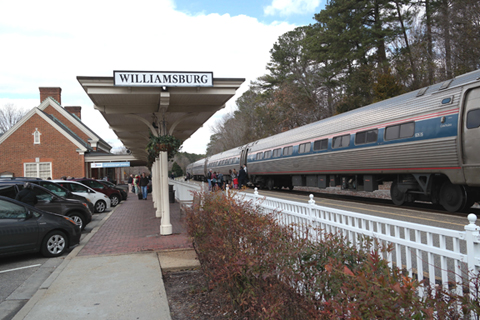 By Train or Bus: There is a convenient station served by Amtrak and Greyhound about a fifteen minute walk or a five minute drive from the conference hotel.

By Car: For those conveying themselves to the AGM, there is free self-parking at the conference hotel for hotel guests. You will be given a parking pass.
Weather
The one great truth of autumn in Virginia is that it is unpredictable. Although it will not yet be cold, temperatures may range from moderately warm to quite hot. Highs are likely to be in the 70s and lows in the 50s, but be prepared for the occasional spike into the 80s. It is also liable to be humid, and an umbrella and a sun hat are both recommended!