Maryland Region: Sitting in an English Garden . . . (Virtual)
Apr 18
2:00 PM - 4:00 PM
. . . waiting for the sun . . .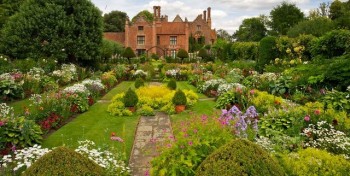 (Are you singing along, Beatles fans?) Who doesn't love an English garden? It's Perfection on Earth! (That's the title of Curt Di Camillo's video presentation. ) Di Camillo is an American architectural historian and authority on the British country house. He will share his passion for the English garden, which he regards as Britain's most important contribution to world culture. This is a recorded presentation, courtesy of American Ancestors by the New England Historic Genealogical Society.
Please register by April 17th by clicking here. Please also note that the hours shown are Eastern Time.