Maryland Region: To See and Be Seen (Virtual)
Jan 17
2:00 PM - 4:00 PM
Who's Watching Whom in Northanger Abbey?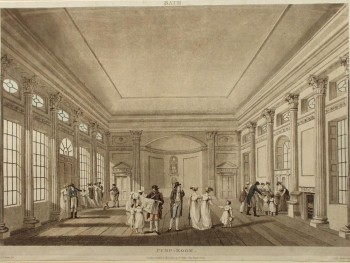 The spa town of Bath was famous as a place to see and be seen. Just think about silly Isabella Thorpe swanning up and down the Pump Room, showing off and making sure everyone was looking at her! Join the members of the Maryland Region to hear special guest lecturer Tim Erwin discuss this interesting topic. Mr. Erwin is a past JASNA Traveling Lecturer.
For more information, and to request the virtual meeting access code, please email the Regional Coordinator. Please note that the hours listed are Eastern Time.