Massachusetts Region: Jane Austen and the Plight of Women
Dec 6
2:00 PM - 4:00 PM
Women's Rights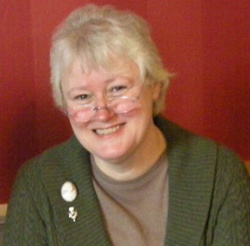 Join us as we celebrate Jane Austen's birthday with a tea and lecture by Sheryl Craig, popular speaker with both JASNA and JAS audiences. She will discuss "Jane Austen and the Plight of Women." The Women's Rights Movement began in Georgian England around the time of Jane Austen's birth, so we should not be surprised to find Austen's female characters arguing for justice and equality for women—just as Austen herself does in her letters.
Sheryl was a faculty member in the English Department at the University of Central Missouri for more than 20 years and has published and presented widely.
For more information, please see the Regional website.