Massachusetts Region: Stranded in the Present in Persuasion 
Sep 15
2:00 PM - 4:30 PM
Guest Speaker Deidre S. Lynch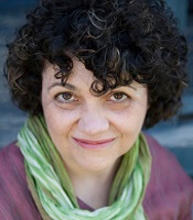 Jane Austen invokes public history in Persuasion more explicitly than in any of her other works. She lodges the story of Anne Elliot's achievement of happiness in the interstices of war, carefully dating events so as to indicate that this story unfolds in that strange interlude of false peace that occurred between Napoleon's abdication and his escape from Elba. In her talk, Professor Deidre Lynch will consider that dating and what it tells us about Austen's relationship at the end of her career to the historicism and historical fiction of the early nineteenth century. In Persuasion Austen refashions her usual marriage plot to make it accommodate reflections on time, bad timing, and women's experience of historical change.
Professor Lynch is the Ernest Bernbaum Professor of English Literature at Harvard. She has published widely on the literature and culture of eighteenth- and nineteenth-century Britain, the history of women's writing, and the theory and history of the novel.
For more information (as well as driving directions and parking details), please visit the Region's website.