New Jersey Region: Revisiting Northanger Abbey, Virtually
Jun 20
2:00 PM - 4:00 PM
Gothic Novel? Horrors!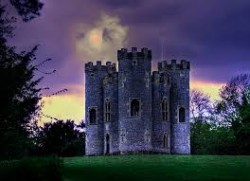 Return to the world of Catherine Morland and the horrors of the Gothic novel. Members will examine Northanger Abbey, the first of Austen's manuscripts to be sold to a publisher, though it was not available to the public until after her death. Expect lively discussion, including the novel's publication history, British authority, and, of course, Henry and Catherine. Who's for muslin?
For more information, please visit the Region's website.