New York and New Jersey Super-Regional Event: Jane Austen's French Connection (Virtual)
Apr 17 - 18
10:00 AM - 5:00 PM
A Weekend Event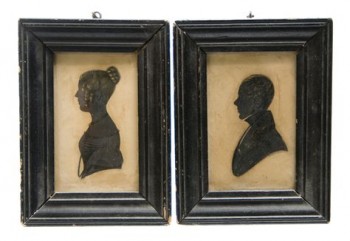 JASNA's New York Metropolitan Region and New Jersey Region will host a two-day event focusing on the relationships between Jane Austen and France: from the familial to the cultural, from literature to history. Presenters include Gillian Dow on French Literature in Britain, Robin Mitchell on Representations of Black Women in 19th Century France, Charlotte Gordon on Mary Wollstonecraft, and Paula Byrne on Eliza de Feuillide and Mary Crawford. Talks on fashion, jewelry, naval history, and more will round out the program.
As a special bonus, you can have your silhouette "taken" for an additional fee. There will also be games and a virtual walking tour!
For complete information and to register, please visit the event webpage. Please note that the hours listed are Eastern Time.