Southwest Florida Region: What's in Your Reticule? (Virtual)
Jan 16
1:00 PM - 3:00 PM
A Peek at Some Real Treasures!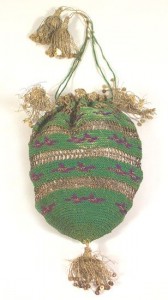 Here's a chance to see what the heroines (and villainesses) in Austen's novels carried about in their pretty little reticules. Best-selling author and antiques collector Candice Hern takes a look at what women wouldn't leave home without—and it's neither a cellphone nor a credit card. Candice is a member of the Minneapolis Region and produced these videos for JASNA's 2020 Virtual AGM.
For more information, please email the Regional Coordinator. Please note that the hours shown are Eastern Time.