Southwest Region: Anti-Historical Austen: from The History of England to Northanger Abbey
Jan 16
11:00 AM - 12:30 PM
The History of England: Not a Youthful Lark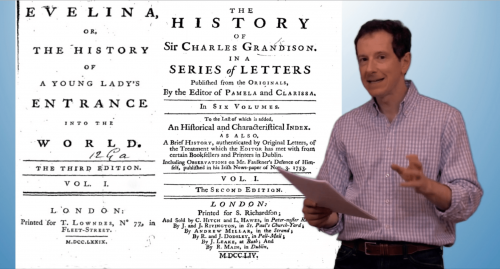 Professor Jason Solinger will reprise his breakout talk from JASNA's 2020 Virtual Annual General Meeting in a live presentation on Zoom followed by a Q&A session. His humorous and enlightening lecture slideshow will examine Austen's parody of history books, The History of England, and should put to rest the notion that the text was a mere youthful lark. His talk will address such questions as:
How much poetic license are we willing to grant the historian?

On what basis did Austen's predecessors call their own novels "histories"?

Who is better at explaining the motivations that drive people, the historian or the novelist?

Which discourse—fiction or history—better prepares readers for being in the world?
Solinger is an associate professor of English at the University of Mississippi, where he teaches classes in 18th- and 19th-century literature. He is the author of Becoming the Gentleman: British Literature and the Invention of Modern Masculinity, 1660-1815, which explains 18th-century Britons' obsession with the figure of the gentleman. He is currently working on a book exploring the ways that Austen's readers have shaped our ideas about literature.
Attendance is free, but registration is required.