Central Virginia Region: The Topaz Crosses (Virtual)
Aug 28
2:00 PM - 4:00 PM
New Discoveries about Fraternal Gifts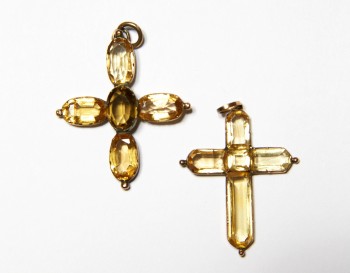 The lovely topaz crosses given to Jane and Cassandra Austen by their loving brother, Charles, were paid for from his prize money as an officer in the Royal Navy. But there's more to the story.
Dr. Juliette Wells, Professor of Literary Studies in the Center for Humanities at Goucher College, will explain all in her talk "New Discoveries about the Topaz Crosses and Their American Owner, Charles Beecher Hogan."
Reservations are required; please email to request the Zoom information.