Metro New York Region: Jane Austen's Wardrobe
Dec 16
2:00 PM - 4:30 PM
Jane Austen's Wardrobe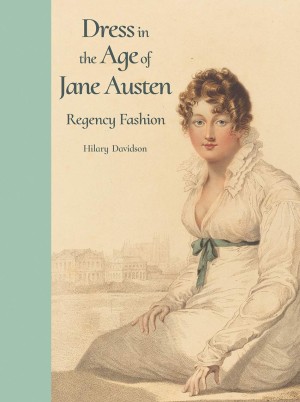 Join the Metropolitan New York Region for our annual birthday meeting and a talk on "Jane Austen's Wardrobe" with acclaimed dress historianand author Hilary Davidson of the Fashion Institute of Technology.
Save the date! Details to follow.
Hilary Davidson is a dress, textiles and fashion historian and curator. Her work encompasses making and knowing, things and theory, with an extraordinary understanding of how historic clothing objects come to be and how they function in culture.
After dropping out of high school to pursue her interests through global travel, Davidson trained as a bespoke shoemaker in her native Australia before completing a Masters in the History of Textiles and Dress at Winchester School of Art (University of Southampton) in 2004. Since graduating, her practice has concerned the relationship between theoretical and highly material approaches to dress history, especially in the early modern and medieval periods. As a skilled and meticulous handsewer, she has created replica clothing projects for a number of museums, including a ground-breaking replication of Jane Austen's pelisse. At the same time she lectured extensively on fashion history, theory and culture, on semiotics, and cultural mythologies, especially red shoes.