New Jersey Region: Indian King Tavern Museum
Sep 30
2:00 PM - 5:00 PM
Indian King Tavern Museum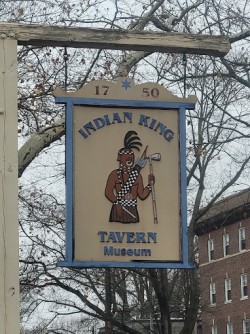 Join the New Jersey Region to experience a colonial American tavern and explore a meeting site that was integral in New Jersey's transition from a colony to a state.
While there is no set fee for the tour, we ask that you provide a $5 donation to thank the museum for their hospitality and aid in their many efforts to preserve New Jersey history. Donations can be made at the event.
After our visit to the museum, we will enjoy traditional British fare at The British Chip Shop near the museum.
To participate, RSVP and indicate whether you will be attending the museum, the British Chip Shop, or both.