New Jersey Region: Pride and Prejudice Adaptations (Virtual)
Aug 20
2:00 PM - 4:00 PM
Which Adaptation Is Best?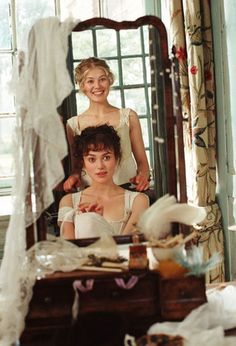 Which is the definitive screen adaptation of P&P? Is it BBC's 1995 Firth/Ehle classic, or the 2005 big-screen movie with Keira Knightley and Matthew MacFayden? What about the BBC's 1980 version, or the rather bizarre 1940 film? Be prepared to state your preference and make your case! What about fanfic oddities such as Pride and Prejudice and Zombies? This should be a fun and entertaining meeting.
To register, please click here. Please also note that the stated meeting time is Eastern Time.