New York Metropolitan Region: Jane Austen, Sex, and Romance
Mar 18
2:00 PM - 4:30 PM
Arenas of Pleasure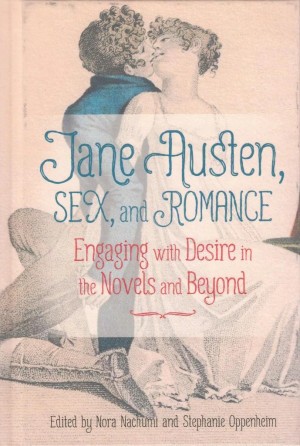 Join the New York Metropolitan Region for an in-person presentation on "Arenas of Pleasure: Jane Austen, Sex, and Romance," afternoon tea, and socializing with friends and colleagues.
The topic of sex in Jane Austen's novels is a powder keg that ignites furious debate among her admirers. How are Austen's novels and the creative works they inspire enriched when Eros is added to the equation? Nora Nachumi and Stephanie Oppenheim will share some of their insights into all things Austen, including fan fiction, films, scholarship, and internet activities as discussed in the new book they co-edited, Jane Austen, Sex, and Romance: Engaging with Desire in the Novels and Beyond.
Nachumi is associate professor of English and coordinator of the minor in Women's Studies at Yeshiva University. Oppenheim is associate professor of English at Borough of Manhattan Community College, the City University of New York.
The registration fee for this event is $50, which includes food. For this special occasion, the region is subsidizing the costs of the venue, catering, and other expenses for members to keep the registration fee as low as possible. Walk-ins are also welcome; bring a check or cash with you.
Register now.