Northern California Region: A Jane Austen Birthday Gala
Dec 10
1:00 PM - 3:30 PM
A Jane Austen Birthday Gala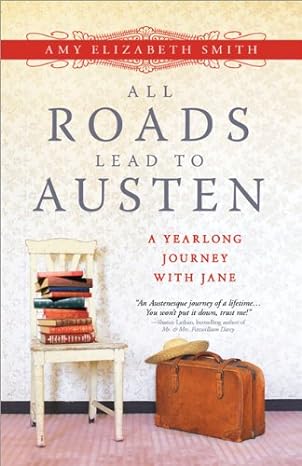 Join the Northern California Region for celebration of Jane Austen's birthday with two dynamic presentations via Zoom.
In "Jane Austen in Latin America—Almost 20 Years Down the Road," presenter Amy Elizabeth Smith will discuss taking Jane Austen on the road in Latin America and how travel and marriage to one of her Latin America reading group members changed her life. Smith teaches creative and professional writing at the University of the Pacific in Stockton, Calif. From July 2006 to August 2007, she traveled through Latin America and held Jane Austen reading groups in Mexico, Guatemala, Ecuador, Chile, Paraguay, and Argentina. In 2012, she published All Roads Lead to Austen: A Yearlong Journey with Jane. A JASNA Life Member, she recently edited a Native American Vietnam veteran's memoir, My Spiritual Walk as a Wolfhound: A Grunt in Vietnam, by Joseph Maes.
In the second presentation, "Epistolary Echoes: Letters in Jane Austen's Novels," Regional Coordinator Julianna Scott Fein will examine the tradition of the epistolary form, assess its impact on Austen's early experiments in the form, and discuss some ways in which the style influenced her writing by analyzing letters in key points in each of Austen's novels. Scott Fein received her master's in English literature from San Francisco State University. "Epistolary Echoes" is extracted from her master's thesis, which she worked on closely with Professor Steve Arkin, the long-serving and much-respected chair of the English Department, who spoke to JASNA NorCal at least a dozen times in the past.