Northern California Region: The Church and Clergy in Austen's Novels (Virtual)
Jun 3
1:00 PM - 2:30 PM
Why Mr. Collins?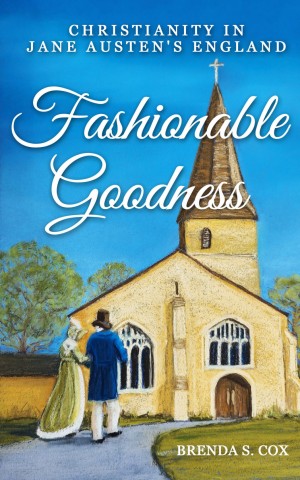 Join the Northern California Region for a virtual, illustrated presentation by Brenda Cox on the topic "Why Mr. Collins? The Church and Clergy in Jane Austen's Novels."
Austen had a high regard for the church. Why, then, did she present Mr. Collins as a buffoon? Why was he so deferential to Lady Catherine? (He had good reasons.) Did he fail in his duties, as Edmund Bertram of Mansfield Park tells us some clergymen did? We'll explore Mr. Collins's words and character (including his marriage proposal), comparing him to Austen's other clergymen, satirical cartoons of the time, and Anglican and Evangelical ideals. We'll conclude with a question-and-answer time.
Brenda S. Cox has spent years researching the church in Austen's England, visiting English churches and reading hundreds of books and articles, including many written by Austen's contemporaries. She is a frequent speaker at JASNA meetings (including three AGMs) and writes for Persuasions On-Line and the websites Jane Austen's World and Faith, Science, Joy, and Jane Austen.
This is a free, virtual event.
Attendees with Cox's book Fashionable Goodness: Christianity in Jane Austen's England can receive a signed bookplate by sending her an email with your name and mailing address.