Southwest Region: Jewelry and Muslin in Jane Austen's Time
Oct 7
9:00 AM - 1:00 PM
Jewelry and Muslin in Jane Austen's Time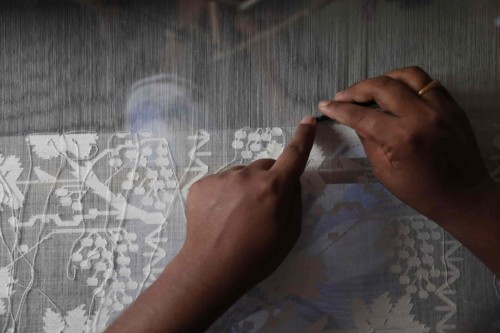 Join the Southwest Region for an in-person, half-day event exploring jewelry and muslin in the Regency era.
The event will start with a pre-recorded presentation prepared exclusively for this meeting. In this talk, Saiful Islam—managing director of Bengal Muslin—will discuss "History and Restoration of the Lost Art of Dhaka Muslin," his project to resurrect this precious fabric popularized in the late 18th century. It was created in and imported from what was then Bengal (present-day Bangladesh) and once made by skilled weavers within a small region from a now-extinct plant.
Then Carrie Wright of the University of Southern Indiana will discuss the "Socio-Political Implications of Jane Austen's Jewelry and the Jewelry in Austen's Novels." Jewelry makes a statement about the wearer's manners, fashion sense, socioeconomic status, and political situation. Wright's presentation, through lecture and images, will examine the associations between Austen's use of jewelry in her novels to depict a socio-political understanding of her characters, how these connections parallel our knowledge of Austen's own jewelry, and the styles and materials of jewelry as a representation of the burgeoning social mobility and economic power of the middle class of Austen's time period.
The cost to attend is $40 for JASNA members, $45 for guests, and $30 for students with student ID. Registration closes Sept. 30.