Southwest Region: Why You Should Read Oscar Fay Adams (Virtual)
Jan 22
11:00 AM - 12:30 PM
Early Austen Biographer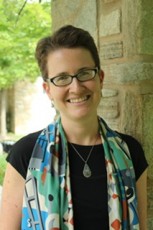 In her extensively illustrated talk, acclaimed Austen scholar Juliette Wells will introduce the audience to a groundbreaking, late 19th-century Austen biographer who is all but forgotten today.
Dr. Wells is professor of literary studies at Goucher College and the author of Reading Austen in America and Everybody's Jane: Austen in the Popular Imagination.
This event is free, open to the public, and will be conducted on Zoom. To register, please click here. Please note that the time shown is Pacific Time.