---
Persuasions #11, 1989 Pages 28-36
My Aunt, Jane Austen
JOAN AUSTEN-LEIGH
Victoria, B.C.
The title of this talk is "My Aunt, Jane Austen." Yet I feel a little possessive in designating her so. For one thing, in this room there are my two daughters and my sister, all of whom are equally entitled to say, "my Aunt, Jane Austen." For another, don't we all, especially those assembled here – with possibly one exception – feel that she belongs to each of us? Don't we each feel that if not actually a family relation, she is at least a spiritual aunt, a person one would love to have known, a person wiser, and perhaps more sanctified than we are, ourselves. That at least is the view that has been held by many people for many years. Now, among modern critics and biographers – who knows from what motives of profit, publicity or academic advancement – it has become fashionable to besmirch and denigrate the character of our hitherto irreproachable Jane.
Katherine Mansfield, I think, has best described the feelings of those who love Jane Austen. She says, "For the truth is that every true admirer of the novels cherishes the happy thought that he alone – reading between the lines – has become the secret friend of their author." In my opinion this exactly depicts the relationship between Jane Austen and her reader. It's a special relationship that I don't believe subsists with any other writer. I think this idea that one knows her intimately, as a person, may account for the almost inexhaustible curiosity that has ever been felt about every aspect of her private life.
I am going to talk chiefly about the family and the Austen-Leighs and their relationship, over the past century, with Jane Austen.
"I have always maintained the importance of aunts," wrote Jane in 1815 to her niece Caroline. Caroline, aged ten, had just herself become an aunt on the birth of a child to her sister, Anna Lefroy.
For us, in the Austen family, to maintain the importance of our most important aunt, has been the pleasure of successive generations. In fact one might almost say that Aunt Jane has been to us what the Baronetage was to Sir Walter Elliot: "Occupation in an idle hour and consolation in a distressed one."
In fact the Austen-Leighs have been inclined to call their houses by such names as Sanditon, or Hartfield. Also certain traditions have been observed. A letter of thanks, for example, has always been a "collins." Many years ago this custom annoyed a brash young Austen-Leigh from the colonies, who, on being required to write such a letter, pettishly questioned whether the word was in the dictionary. It is.
Virginia Woolf wrote in one of her essays:
In many ways Jane Austen must be considered singularly blessed. The manner in which from generation to generation her descendants respect her memory is, we imagine, precisely that which she would have chosen for herself…
I like those words, "respect her memory." We who read her books and who delight in her finer characters, in the integrity of Mr. Knightley, in the honesty of Elizabeth Bennet, in the unselfish gentleness of Anne Elliot, do we not admit that only a superior human being who understands these virtues, herself, would be capable of creating such people? Could, for example, an author who describes Emma's patience and unselfishness towards Mr. Woodhouse, not in real life have shown the same forebearance in dealing with her own mother?
Supposing any of us were to appear as a character in one of her novels, would our behaviour, our motives, and our attitude to others be beyond reproach? It's a sobering thought.
Lord David Cecil in his 1935 Leslie Stephen lecture has put these feelings delightfully:
I were in doubt as to the wisdom of one of my actions, I should not consult Flaubert or Dostoyevsky. The (opinions) of Balzac or Dickens would carry little weight with me: were Stendahl to rebuke me, it would only convince me I had done right: even in the judgement of Tolstoy I should not put complete confidence. But I should be seriously upset, I should worry for weeks and weeks if I incurred the disapproval of Jane Austen.
For those who may not know it, I should perhaps elucidate my own exact connection with Aunt Jane.
Although the years are many, the generations are few. James Edward Austen-Leigh, son of Jane's eldest brother, James, is my great grand-father, which makes Jane my three times great-aunt.
R.W. Chapman, the doyen of all Austen scholars, speaking of trying to understand the family ramifications, writes:
The task is not easy: for the Austens and their relations by marriage were numerous and prolific; and their historian, labouring to be lucid, is embarassed by their tendency to marry twice, and to change and amplify their surnames.
He refers, of course, to James's son, James Edward, always called Edward, who later in life became Austen-Leigh. He was the favorite nephew of his aunt, and author of The Memoir, the only biography of Jane Austen by one who knew her. Chapman also refers to Jane's brother, another Edward Austen, who, in middle age, took the name of Knight (his eleven children, of course, having to follow suit). Of this event, Jane wrote, "I must learn to make a better 'K'." Four of Jane's brothers married twice. And three of her sisters-in-law died in childbirth, two after the delivery of their eleventh child. So much for family statistics. There's no doubt, with such prolific brothers, and so many descendants, that there are multitudinous numbers of people in the world who are genuinely entitled to call Jane Austen, "aunt." Whether they care to avail themselves of that distinction, I don't know. For example, one of the Knights, emigrated to New Zealand and like Bach had twenty-one children. I wonder if those distant people, farmers, perhaps, on some green mountain slope, are aware of their heritage? Because the fact remains that there are more people in the world who have never heard of Jane Austen than there are those who rejoice in her. I'm sure that every member of this society has had the experience, probably many times, of having to explain to some philistine, and not necessarily an uneducated philistine either, just who this woman is.
Although Jane had six brothers, four of whom between them produced over thirty nieces and nephews, it is to the descendants of James, the Austen-Leighs, that the maintenance of her importance has chiefly fallen. They were the scholars and the writers. The other brothers had various occupations and professions – sailor, banker, parson, country gentleman – none of them especially literary.
Two books only were contributed by other branches of the family. Lord Brabourne's Letters of Jane Austen – the first such volume to appear – was published in 1884, fourteen years after the Memoir. Lord Brabourne was the son of Jane's niece, Fanny Knight, and the ancestor of the present Lord Brabourne who married Patricia, daughter of Lord Louis Mountbatten. This present John Brabourne is the producer of many famous films, including Passage to India and Murder on the Orient Express. He, too, is entitled to call Jane Austen aunt, by how many greats, I haven't counted. The second book is Jane Austen's Sailor Brothers by J.H. and Edith Hubback. This appeared in 1906. J.H. Hubback was a grandson of Sir Francis Austen.
Aside from these, then, all the primary biographical works have been written by Austen-Leighs. And now perhaps I should say a word about James Edward, founder of the family.
Like his uncle Edward, he did not change his name until he was nearly forty. Furthermore, as I have mentioned, he was always known as Edward, you can see how the confusion arises. Our Edward had a unique bond with his aunt: both had been born and lived the first twenty-five years of their lives at Steventon Rectory, for Edward's father, James, had taken over the living when Mr. Austen retired to Bath. Later, when Jane moved to Chawton, Steventon was still sufficiently near for visiting.
Edward's charm caused him to be much loved in the family, and esteemed even by his headmaster. Dr. Gabell of Winchester – over whose garden, you will remember, Jane could look from the room where she lay during her last illness. But that is to anticipate. In 1814, when Edward was sixteen, Dr. Gabell wrote to James:
To the very favourable reports which I have had the pleasure of making to you from time to time on the conduct of your excellent son, I can add nothing.
It was while Edward was still at school that he was let in on the hitherto closely guarded secret – even from her own nephews and nieces – of Jane's authorship. In his surprise and delight he burst into verse:
To Miss J. Austen
No words can express, my dear Aunt, my surprise
Or make you conceive how I opened my eyes,
Like a pig Butcher Pile has just struck with his knife,
When I heard for the very first time in my life
That I have the honour to have a relation
Whose works were dispersed through the whole of the nation.
I assure you, however, I'm terribly glad:
Oh dear, just to think (and the thought drives me mad)
That dear Mrs. Jennings's good-natured strain,
Was really the produce of your witty brain
That you made the Middletons, Dashwoods and all,
And that you (not young Ferrars) found out that a ball
May be given in cottages never so small.
And though Mr. Collins so grateful for all
Will Lady de Bourgh his dear patroness call,
'Tis to your ingenuity really he owed
His living, his wife, and his humble abode.
This news of their aunt's success, encouraged both Edward and his sisters, Anna and Caroline, to attempt to write novels also, and to badger their ever-patient aunt for criticism and comment. It is in a letter to Edward that the most famous description of her own work exists. She had received news that a portion of the story he was writing had been lost,
…two chapters & a half to be missing is monstrous! It is well that I have not been at Steventon lately, & therefore cannot be suspected of purloining them: – two strong twigs & a half towards a Nest of my own, would have been something. – I do not think however that any theft of that sort would be really very useful to me. What should I do with your strong, manly, spirited Sketches, full of Variety and Glow? – How could I possibly join them on to the little bit (two inches wide) of Ivory on which I work with so fine a Brush, as produces little effect after much labour?
Time passed. Edward left Winchester and went up to Oxford. When he was home at Steventon he visited Chawton, and the mutual affection and regard between nephew and aunt increased with every visit. Jane wrote to a friend,
[Edward] grows still, and still improves in appearance, at least in the estimation of his aunts, who love him better and better, as they see the sweet temper and warm affections of the boy confirmed in the young man…
And in another letter:
We were quite happy to see Edward, it was an unexpected pleasure, & he makes himself as agreable as ever, sitting in such a quiet comfortable way making his delightful little Sketches…
How could the boy sitting in his aunt's parlour have known that half a century later he would be called upon to compose her biography? Describing those distant days he wrote, "Though in the course of fifty years I have forgotten much, I have not forgotten that Aunt Jane was the delight of all her nephews and nieces. We did not think of her as being clever, still less as being famous: but we valued her as one always kind, sympathising and amusing." He continues, "Her talents did not introduce her to the notice of other writers, or connect her with the literary world, or in any degree pierce through the obscurity of her domestic retirement."
In fact Jane never met other authors; her publisher, John Murray, "a civil rogue" she called him, never offered to entertain her or to introduce her to society. Unlike Charlotte Brontë, Fanny Burney, and Mrs. Gaskell, she remained quite unknown in any smart London circles.
On 18 July 1817 Jane Austen died. She was followed soon after by Edward's father, it is believed of the same disease (Addison's). Edward took orders, much to the chagrin of his rich, childless great aunt, Jane Leigh Perrot, who had as powerful a dislike to the profession of clergyman as did Mary Crawford.
The aunt may have frowned, but fortune smiled, on the handsome, clever, talented young man. In 1828 he married Emma Smith, sister of Sir Charles Smith of Suttons, and niece of Mrs. Chute of the Vine. The Chutes were neighbours, and the Austens had often hunted with Mr. Chute's Hounds.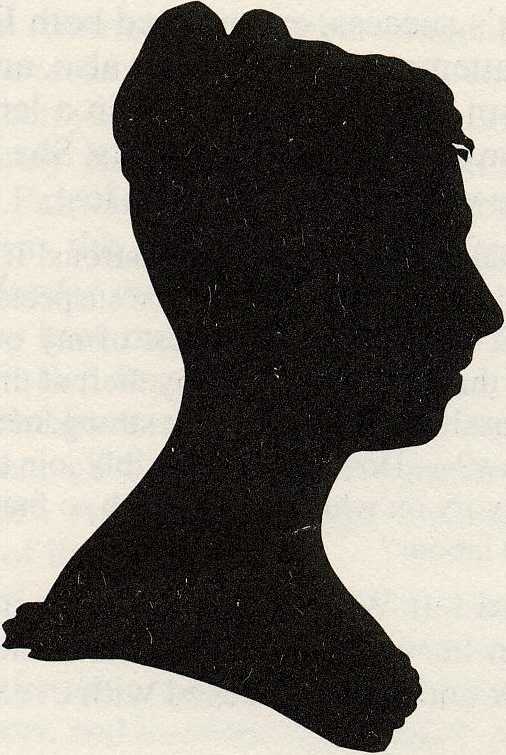 Emma Smith
Hearing of this good match, Mrs. Leigh Perrot, ever a snob, forgave Edward for being a clergyman and settled on him an allowance during her lifetime.
Now we come to how he took the name of Leigh.
Leigh was the maiden name of Mrs. Austen, Jane's mother. It was a distinguished name. Ancestors had included a Lord Mayor of London and a master of Balliol College, Oxford. She was also connected with the Lords Leigh of Stoneleigh Abbey. Mrs. Austen's brother, James Leigh, had added the name Perrot on inheriting an estate. He died, leaving his redoubtable wife, "my aunt" to Jane and Cassandra, in sole control of his fortune. It was a great blow to the Austens. They were poor and like Miss Bates must become poorer. They had counted on this eventual inheritance. Mrs. Leigh Perrot had always been quite the unfavourite person in the Austen family. An example of their opinion exists in a letter from Jane to Cassandra describing a letter received by Mrs. Austen:
in spite of all my Mother's long and intimate knowledge of the writer, she was not up to the expectation of such a letter as this; the discontentedness of it shocked and surprised her – but I see nothing in it out of nature – tho' a sad nature.
She may have had a sad nature – but her husband had been devoted to her and now, having left her his estate, she was mistress of a very pretty property, Scarlets, near Hare Hatch in Berkshire. Since the Leigh Perrots were childless, and since the money had come from her husband, one might conclude that in all justice it should be returned to his family on her death. But this could by no means be counted on. She was capricious and difficult, and frequently changed her will, threatening at various times to leave Scarlets to this person or that. There was a real danger she might leave the family estate to one of her Chomeley relations. To forestall such a possibility both Francis Austen and Edward prudently named sons, Chomeley, Mrs. Leigh Perrot's maiden name.
To digress for a moment, most of you will remember that in 1800 this unpopular woman had stood trial for shop-lifting in Bath. She was accused of stealing a card of lace. In those days the punishment for such a crime was hanging or transportation to Australia. After spending seven months in gaol, her trial finally took place. It was attended by a thousand people and lasted seven hours. Although she was acquitted, the verdict is still debatable.
In 1837 Mrs. Leigh Perrot died. She was 92 and had survived her husband by twenty years. She left Edward Scarlets and part of her fortune on condition that he took the name and arms of Leigh. A testimony to that obligation still exists at Scarlets, where I have myself seen the Leigh and Austen coats of arms incorporated, together with the date, in a window over the staircase. The handsome, charming, Georgian Edward was now being transmogrified into a Victorian clergyman, the father of a large family, eight sons and two daughters. In the evenings he used to read aloud to his children from the works of Jane Austen and Walter Scott.
His daughter, Mary Austen-Leigh, in a memoir of her father, recalls:
Jane Austen's books appeared to us then, and for a long time afterwards, to be a family and almost a private possession. Our father looked upon it as an accepted fact that to enjoy them required a mind of a peculiar order, and that it was not to be expected that she would ever become a great favourite with the general public…. When in the course of time, we heard of certain other families who knew and cared for [her] as we did, it came as a surprise, and made us feel that, if we could but meet, we must be friends on the strength of it.
During Edward's lifetime, only one new edition of Jane's works had been published (compared to untold numbers of Walter Scott's) and it seemed as if her reputation, slight as it had been, might fade and wither away entirely. But the enthusiasm of a vast, swelling multitude of new readers would not be denied.
When one assesses this – only one new edition in fifty years, and thinks how few, in numbers, the actual copies in circulation must have been – when one considers that there was no promotion, no advertising, just word of mouth and the sharing of treasured books handed round among friends – it is almost miraculous that her works should have survived. Now a clamorous public was demanding that details of her life be revealed. All that her admirers had hitherto been permitted to know was printed in the Biographical Notice written by Henry Austen and published in Northanger Abbey in 1818. This notice, although over ornate in style, does contain one or two memorable phrases, that for example the claim, with which everyone here would agree, that "we shall never look upon her like again."
But her devoted readers wanted more. At the age of seventy-two, Edward was urged to transcribe his recollections of his aunt. He was not at all willing. He declared he was not in the habit of writing for publication. Yet he had habitually composed fifty sermons a year, and in 1865 had published Recollections of the Early Days of the Vine Hunt. Finally he was obliged to acknowledge that: "However little I have to tell, there is no one else who could tell as much of her."
If he had not made the attempt to recall and revive a life by such a period of time obliterated; if he had not by his example inspired his son, William, and grandson, Richard; his sister, Caroline, and his daughter, Mary, to still further exertions, it is likely that our sole source of information would be the surviving letters – those that Cassandra did not destroy.
Also, were the Memoir merely a family recollection, such as senior citizens today are encouraged at Elderhostels to write for their grandchildren, it might now are found only in some dusty archives. But the style is so felicitous, that it is still in print today, and two new editions are, or have been, published this year.
In my possibly proud and prejudiced opinion, the opening sentence is as remarkable in its way as that of Emma, or of Anna Karenina:
More than half a century has passed away since I, the youngest of the mourners, attended the funeral of my dear aunt Jane in Winchester Cathedral; and now in my old age I am asked if my memory will serve to rescue from oblivion any events of her life or any traits of her character to satisfy the enquiries of a generation of readers who have been born since she died.
To Edward's surprise, The Memoir of Jane Austen was soon sold out, and a second edition was required. This second edition caused an unforeseen difficulty. In it, Edward included Lady Susan and The Watsons, to which, according to Chapman, he had himself assigned the titles. A portion of Sanditon was also printed. But the publisher actually issued the volume under the title "Lady Susan," as Chapman acutely observes, by "inadvertence or cunning." This caused Edward great distress. His daughter, Mary, reports, "he foresaw the disappointment of its readers when they should discover the nature and brevity of the story, [Lady Susan] and still more did he feel to put forward, as though on a par with her other works a character sketch which she never intended to give to the world would not appear [and thinking of Virginia Woolf, I should like to emphasize, this part] to be showing due respect to the memory and judgement of his aunt." In fact Edward felt it necessary to state a disclaimer in the notice he wrote prior to its publication. "If it should be judged unworthy of the publicity now given it, the censure must fall on him who has put it forth and not on her who kept it locked up in her desk."
There was a further correspondence, too, with regard to the second edition, which has recently come to light through the researches of the scholar, Deirdre Le Faye. Lord Stanhope, a politician, historian and literary person, was a great admirer of Jane Austen's novels, and had been in correspondence with the publisher, Bentley, regarding the verses which Henry Austen had referred to in the Biographical Notice as, "replete with fancy and vigour." This was the piece called "Winchester Races" which Jane had composed three days before her death. Lord Stanhope could not understand why these had not been published, in the first instance in the first edition of The Memoir, and now, when he received from Bentley a copy of the second, he was disappointed again. Why were they omitted? Surely they could not have been lost? Were they perhaps irreligious, he asked?
A lively exchange of letters took place. Copies of Lord Stanhope's to Bentley being sent on to Edward, who in turn sent them to his sisters. The reason the verses had been left out was that Edward and Caroline considered them too frivolous, not at all suitable as the work of a devout Christian on the solemn occasion of her death bed. To include them would be, in Caroline's words, "A sad incongruity." She wrote to Edward:
…I am rather sorry that Lord. S. should be raising a hue & cry after these "lines, replete with vigour and fancy" to which unluckily Uncle Henry alluded more than half a Century ago – Nobody felt any curiosity about them then – but see what it is to have a growing posthumous reputation! we cannot keep anything to ourselves now, it seems.
I like that… "cannot keep anything to ourselves…." Indeed we cannot. With regard to Jane Austen the public is a veritable Miss Steele "… not without hopes of finding out… how much her washing cost per week, and how much she had every year to spend upon herself."
The verses, incidentally, were not published for another thirty years. They appeared in The Sailor Brothers in 1906. Poor Lord Stanhope, who died in 1875, never saw them.
As I have mentioned, in the next generation, Edward's children and grandchildren also took a literary interest in their aunt. Jane Austen's writing desk, which is now in my possession, was left to William and Mary Austen-Leigh by their great-aunt Cassandra. William together with his nephew, Richard, son of Chomeley Austen-Leigh, wrote the definitive Life and Letters of Jane Austen, on which all subsequent biographies are, or should be based. This appeared in 1912. In 1961, an obituary of Richard, remarks, "nor can we forget his works on his relative, Jane Austen, which laid the foundations of modern Janian scholarship, before the days of R.W. Chapman, who referred to his unrivalled knowledge of Jane Austen's life and surroundings."
Mary Austen-Leigh wrote, in 1920, at the age of 82, Personal Aspects of Jane Austen published by Jane's own publisher, John Murray. It is not a work to be taken very seriously though Caroline's reminiscences, which are included, are invaluable. Of this work Katherine Mansfield said: "It seems almost unkind to criticize a little book which has thrown on bonnet and shawl and tripped across the fields of criticism at so round a pace to defend its dear Jane Austen."
A few years ago, I came across an amusing example of Mary's niece-ly defence of her aunt, again, to use Virginia Woolf's words, "respecting her memory". It is in a handwritten note at the back of my own copy of the Life and Letters which had originally belonged to Mary Austen-Leigh, and which had been given to her by her brother, the author, William, with whom, I might say, she shared a house at Roehampton, called "Hartfield."
The bibliography lists a work, Jane Austen: a criticism and Appreciation by Percy Fitzgerald, and states that the frontispiece is a reproduction of a bust of Jane Austen executed by Mr. Fitzgerald. In Mary's indignant hand is written, "From his own imagination only!"
A little detective work among the files of the London Times enabled me to uncover the story. I found that Percy Fitzgerald, an eccentric author and sculptor, much addicted to donating his works to whomever he could prevail upon to accept them, had presented a bust of Jane Austen to the Pump Room at Bath. The occasion had been marked with suitable pomp and circumstance, speeches by the mayor and dignitaries. But they made a grave error. They failed to consult the keepers of the flame, William and Mary Austen-Leigh.
It is amusing to imagine the rage of the brother and sister when they read an account of this affair in the Times next morning at breakfast.
They sallied forth, rather like Lady Catherine to scold the mayor and Council, not into harmony and plenty, but into having the bust removed.
By great good fortune I found a photograph of the offending object at the University of British Columbia. The bust is labelled Jane Austin, her name spelled wrong for a start. The person depicted has an enormous nose and a vulgar leer, rather like that of a procuress enticing custom to her house. No wonder the brother and sister were outraged. I think any of us would have been also. Mary's note continues:
[The bust] was placed, according to his wish in the Pumproom, opposite a bust of Dickens, also executed by Mr. Fitzgerald. No intimation of this intended proceeding had been made to the Austen-Leigh family, nor was any member of it invited to the ceremony of unveiling the bust. When in a few days time, the bust was seen by William Austen-Leigh and his sister Mary A. Austen-Leigh and was found to be of a most unworthy nature and to bear no resemblance to Jane Austen they requested the Mayor have it removed. After some delay this was done, and a bust of Garrick now takes its place.
Hapless Percy Fitzgerald! He was no match for the Austen-Leighs. The bust of Garrick, by the way, had been previously offered to the City of London and declined. What became of the bust of Jane Austen, history does not relate.
And so in each generation members of the Austen-Leigh family have cherished and preserved the memory of our aunt. I have done my own bit, I imagine, in founding with Jack Grey and Harry Burke, this society, which now has over 2,000 members. The idea, however, was not ours, but that of my husband, Denis Mason Hurley.
I must conclude by remarking that James Edward Austen-Leigh had, with all his virtues, one grave defect. He considered Walter Scott "a greater artist than my aunt." For this, one can hardly forgive him, and yet, historically, it is not surprising. The Victorians preferred Scott and Dickens. Romantic stories of lovers, villains and death-bed scenes. Many people still do. Jane Austen remains caviar to the general. We, in this room, know that.
Back to Persuasions #11 Table of Contents

Return to Home Page