---
Persuasions #13, 1991 Pages 146-147
The Fourth Annual JASNA Literary Competition
<![if !supportEmptyParas]> <![endif]>
MARY GAITHER MARSHALL
College of DuPage, 22nd Street and Lambert Road, Glen Ellyn, IL 60137
<![if !supportEmptyParas]> <![endif]>
"Each year is different," commented one of our judges for this year's Annual Literary Competition.  For the first time, we have a first place winner repeating the feat for a second year.  The judges unanimously selected Inger Sigrun Thomsen, the 1990 graduate winner (University of Chicago), to receive the $750 first prize for graduate students.  The other first place finalist, announced at the AGM in Ottawa, Canada, was Julie Traft (Shakopee, Minnesota, a junior at Augsburg College [Minneapolis]), who received the first prize of $750 in the undergraduate division.
Second place winner of $250 in the graduate division was Karin Evans (Chapel Hill, North Carolina, a graduate student at University of North Carolina).  Two undergraduates tied for the second prize of $250: Alyson Honeycutt (Lexington, North Carolina, a senior at Meredith College) and Peggy Kelly (Ottawa, Ontario, a third year student at Carleton University), who was the first recipient to attend the AGM and receive her prize.
The Literary Competition Committee consisting of J. David Grey, Gene Koppel, and Mary Marshall, chairman (graduate level) and Victoria Carson, Edith Lank, and Catherine Lynch Sadler (undergraduate level) also chose twelve participants to receive honorable mention: Monica Belardo, Michelle Butler, Meagan Cobb, Dewey Cochran, Teresa Goheen, Amy LaVoy, Jill Morris, Jamie O'Briant, Jeremiah Shapera, Beth Walker, Jonell Ward, and Elizabeth Weisenberger.
We received 44 eligible entries this year on the topic, "What can be learned about Emma from her relationship with her father and Mr. Knightley?"  Twenty-six undergraduate and eighteen graduate (freshmen through Ph.D. candidates) entries represented the United States and Canada.  Several colleges and universities had multiple submissions, including Catholic University of America, College of DuPage, Meredith College, Carleton University (Canada), Mills College, and North Carolina State University.
Edith Lank, undergraduate judge, commented on the content of these essays: "The papers offer a fascinating range of approaches to the assigned task on the novel by, as one paper puts it, Ms. Jane Austen.  (Another essay, for that matter, refers to a Ms. Fairfax.) …  Feminism is clearly the approach in two or three of the papers, one particularly well-written essay by a young man offers a blistering judgment of Emma herself, so hostile that I could not bring myself to vote for it.  Another writer, pointing out that the actions and assumptions of the novel's characters should not be judged by today's standards, persists in calling Jane Austen's world Victorian …."  The titles alone are worth reading: "Emma, Knightley, and Papa Make Three: The Vision of Family in Jane Austen's Emma," "Reflections on a Broken Mirror: Some Thoughts Concerning Emma Woodhouse," "Faults to Grow By," and several judges' favorite "Emma Laid Bare," which, as Catherine Lynch noted, "did not live up to the erotic possibilities of its title."
The 1992 Annual JASNA Literary Competition will allow for the first time entries from high school students.  These will be judged in the undergraduate division.  All JASNA members are urged to encourage high school, undergraduate, and graduate students to enter essays on the topic "With a focus on the letters incorporated in a Jane Austen novel of your choice, show how the letter-writers' characters are revealed by the letters they write."
<![if !supportEmptyParas]> <![endif]>
<![if !supportEmptyParas]> <![endif]>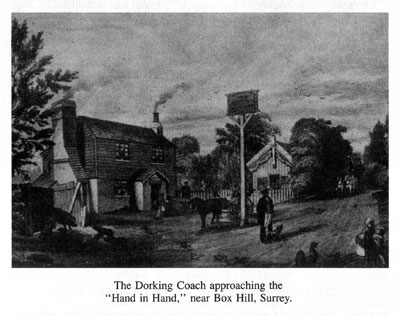 <![if !supportEmptyParas]> <![endif]>