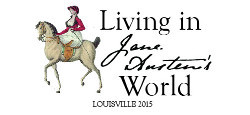 2015 Annual General Meeting
October 9-11, Louisville, Kentucky
Living in Jane Austen's World
The Greater Louisville Region invites you to attend the 2015 AGM and celebrate "Living in Jane Austen's World." This theme invites an exploration of topics that range from authors and British Colonialism to entertainments, fashion, theatre, transportation, and more. Our AGM will be held Friday, October 9, through Sunday, October 11. Louisville weather in October is typically warm with sunny days in the 60s and cool evenings around 50.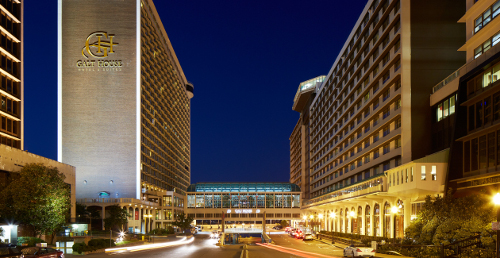 Galt House
Our hotel, Galt House, is situated downtown along the beautiful Ohio River, where the historic steamboat Belle of Louisville is docked. Within walking distance or a trolley ride you will find Museum Row – the Muhammad Ali Center, the Frazier International History Museum, the Louisville Slugger Museum, and the Kentucky Museum of Art & Craft as well as eateries, shopping, and a lively entertainment district called Fourth Street Live!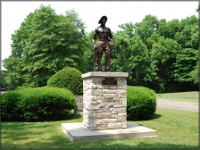 John James Audubon State Park
You will find Louisville to be a warm and friendly historic city that is easy to navigate on foot or by car or trolley to many interesting destinations downtown and day trips to Shaker Village, West Baden Springs, Bourbon Trail, the Falls of the Ohio, and the John James Audubon Center.
Louisville was founded in 1778, which provides an opportunity for discussion of how British people and politicians viewed the American frontier in years after the War of Independence.