2021 JASNA Annual General Meeting
October 15-17 • Chicago, Illinois "Jane Austen in the Arts"

The Greater Chicago Region invites you to celebrate Jane Austen's influences and legacy in the arts. The AGM will take place October 15-17, with activities both before and after the conference dates.
<![if !IE]>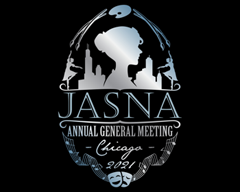 <![endif]> Through an intriguing program of lectures, performances, and activities, conference participants will explore the strong connection between Austen's life, work, and heritage and the various branches of the arts with which she was familiar, and which she has influenced for more than 200 years. Jane Austen attended private musical evenings and enjoyed visits to the theatre and to galleries. She participated in family theatricals at Steventon, and structured some of her juvenile writing as plays. In addition to looking at how the visual and performing arts influenced Austen's writing, our theme embraces adaptations of her work on film, in theatre, and in other forms.
We will draw on Chicago's vast cultural resources to expand upon our conference theme. Chicago is the home of many great performance venues, from the world-famous Lyric Opera and the Chicago Symphony Orchestra, to the exciting world of professional theater, including the award-winning Goodman Theatre and the innovative Lifeline Theatre. The Arts are also represented by the acclaimed Art Institute of Chicago, the Joffrey Ballet, and even the culinary arts, as Grant Achatz creates seasonal masterpieces in food in his Michelin-starred restaurant, "Alinea." We think Jane would have been happy here in Chicago and we believe JASNA AGM guests will be as well.
<![if !IE]>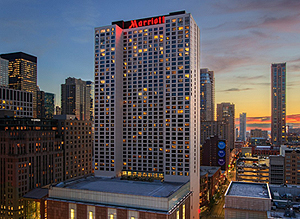 <![endif]> Our conference hotel is the Chicago Marriott Downtown Magnificent Mile, conveniently located on Chicago's beautiful "Magnificent Mile"—Michigan Avenue—and is within easy walking distance of shopping, dining, the boarding point for the architectural tour boat, and so much else. The hotel has excellent restaurants itself, with a 95% from-scratch kitchen.
October is typically one of Chicago's nicest months, with clear, crystalline blue skies, very low humidity, and sunny days with little rain. Fall colors on Michigan Avenue are beautiful, with lots of fall flower plantings of chrysanthemums and foliage. And Lake Michigan sparkles with diamonds in the bright autumn sun!
Chicago is centrally located, making it easily reachable from all directions within the US and Canada, and allowing visitors to find reasonable air fares to our two airports (O'Hare and Chicago Midway). It is also easily reachable by train, bus, or automobile.
Each of Jane Austen's novels features the arts in some form—from the domestic female accomplishments of playing, singing, and drawing as practiced by Emma Woodhouse, to the elaborate but private preparations for performing Lover's Vows in Mansfield Park, to the public concert at the Assembly Room in Persuasion. We invite you to explore and experience this fascinating topic in the beautiful, exciting surroundings of the city of Chicago.