2020 JASNA Annual General Meeting
October 9-11 • Cleveland, Ohio
"Jane Austen's Juvenilia:
Reason, Romanticism, and Revolution"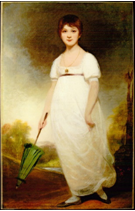 The Ohio North Coast Region invites you to Cleveland, Ohio, where we will focus our attention on the writings of Austen's youth, up to and including the epistolary novel Lady Susan. The AGM will take place from October 9-11, with activities both before and after the conference dates.
Jane Austen's youthful writings are celebrated for their frank and humorous portrayals of human nature, and for the surprising skill of their young creator. Arguably a child of the Age of Reason, Austen also engaged with the Romantic Movement in her early works. She grew up in a time of Revolution and changing ideas. The conference will also explore the popular and political culture that both influenced Austen's youthful writing and informed her audience of family and friends.
Our conference home is the Hilton Cleveland Downtown Hotel, situated within a twenty-minute drive of Cleveland Hopkins International Airport. It is easily accessible through ride-sharing services or the city's Rapid Transit Authority (RTA) train service (direct from the airport to Tower City Terminal, which is a short walk from the Hilton).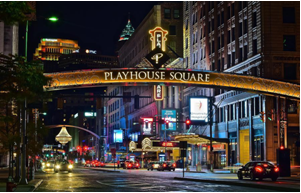 Indulge your inner Catharine by attending a stage performance during your stay. Cleveland's Playhouse Square theater district – the largest performing arts center in the United States outside of New York City – is easily accessible from the conference hotel via the RTA's "Smile 'n Ride" trolley service.
Unlike poor Edward the 5th, who a Partial, Prejudiced, and Ignorant Historian tells us "lived so little a while that nobody had time to draw his picture," the faces and figures of many of Europe's finest reside in the world-renowned Cleveland Museum of Art.

We hope we will not drive the young ladies to distraction with excursions to the Rock 'n Roll Hall of Fame, which is full of the relics of many young men like Charles Adams, "of so dazzling a Beauty that none but Eagles could look him in the Face."
With our breathtaking lakefront scenery, convenient shopping and transit, and world class dining all within easy reach of the hotel, we hope to see you in Cleveland.