Special Interest Sessions
"Never had Catherine listened to anything so full of interest, wonder, and joy!"
—Northanger Abbey, Chapter 15
Programs on this page are included in the AGM Attendee (not Companion) registration fee.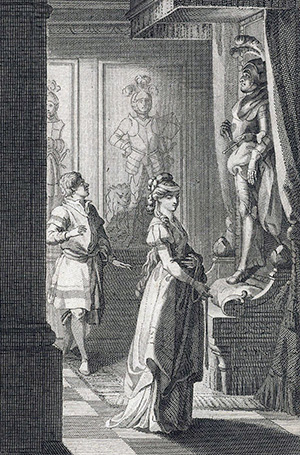 Highlighting the Horrid: UVA's Sadleir-Black Collection of Gothic Fiction
Sherri Lynne Brown
Thursday, Oct. 3, 4:00–5:30 pm
The Sadleir-Black Collection at the University of Virginia's Albert and Shirley Small Special Collections Library comprises over 1,100 Gothic titles, including the only complete set of first editions of all seven of the
Northanger
horrid novels. Sherri Lynne Brown will explain the history and highlights of the collection, its significance to Gothic studies, and suggestions for accessing its treasures.
Orientation for AGM First Timers
Linda Slothouber
Thursday, Oct. 3, 5:30 pm–6:00 pm
Learn how to navigate your first AGM with helpful advice from Linda Slothouber, JASNA Vice President-Conferences. Get practical tips gathered from seasoned AGM attendees and make the most of your AGM experience. This session is designed for first- timers, but all registrants are welcome to attend.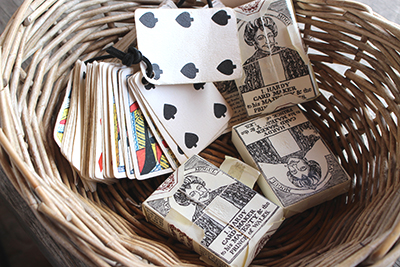 Playing Cards with Jane Austen
Jo Ann Staples
Thursday, Oct. 3, 5:00–6:30 pm
Jo Ann Staples reminds us that Jane Austen's characters spend more time at the card table than they do on the dance floor. Exploring how card playing developed as the recreation of choice in 18
th
-century England will provide history enough for Eleanor Tilney and even one tale horrid enough for Catherine Morland.
An Illustrated Look at Jane Austen's Northanger Abbey
Julie Buck
Thursday, Oct. 3, 7:00–8:30 pm
This slide lecture will trace the various illustrated versions of Jane Austen's Northanger Abbey, with special attention to C.E. Brock, H.M. Brock, and Hugh Thomson, all of whom illustrated Northanger Abbey between 1897 and 1907. Julie Buck will examine the role of publishing trends and technological advances in illustrations.
Sisterhood: A History of Cassandra and Jane Austen in Four Objects
Kelly McDonald
Thursday, Oct. 3, 8:00–9:30 pm
From Jane's love of words to the literary legacy Cassandra fostered after July 1817, Kelly McDonald explores the "sisterhood" of the Austen girls through actual historical objects—a writing desk and letters, a diary, a commonplace book, and a piece of mourning jewelry.
The Gothic Mystery of Francis Lathom, Author of The Midnight Bell
Diana Reynolds Roome
Friday, Oct. 4, 8:15–9:45 am
Author of one of Isabella's "horrid novels," Francis Lathom was a shining success in his time. Yet his life story resembled one of his darkest Gothic plots. Banished from England, he disappeared for years to re-emerge in Philadelphia and later in a remote area of Scotland, where he died incognito. Lathom descendant Diana Roome unravels the mystery!
Making the Museum: Celebrating Jane Austen's House at 70!
Mary Guyatt
Friday, Oct. 4, 9:00–10:00 am
Jane Austen's House first opened to the public 70 years ago, on 23 July 1949. Hear its Director, Mary Guyatt, speak about the strong characters, hard work, luck and determination that has gone in to preserving this unique place of 'pilgrimage,' since visited by over a million people from all around the world.
"The Company of Clever, Well-Informed People": Personal Reminiscences of JASNA's First 40 Years
Friday, Oct. 4, 10:00–11:30 am
The majority of current JASNA members are unfamiliar with the first AGMs, the society's founders (Henry Burke, Jack Grey, and Joan Austen-Leigh), and other original members. Early JASNA members Juliet McMaster, Diana Birchall, and Conrad Harper will share stories and a slideshow about the beginnings of JASNA, moderated by Mary Gaither Marshall.
"To Look Upon Verdure": The Garden at JAHM
Carol Chernega
Friday, Oct. 4, 10:30 am–12:00 pm
There is no better refreshment than to sit in the shade and look upon verdure—unless it's to sit in the garden of the home where Austen lived…and look upon verdure. Carol Chernega will present an inside look at the garden at Jane Austen's House Museum as it has developed over the past 70 years.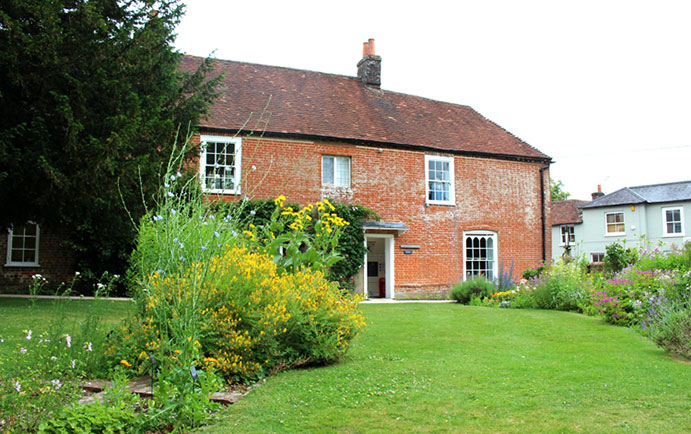 As the Wheel Turns: Horse-Drawn Vehicles in Austen's Novels
Jennifer Ewing
Friday, Oct. 4, 6:00–7:30 pm
In a world of automobiles, modern readers have little to no frame of reference about the use of horse-drawn vehicles in Austen's novels. Austen uses horse-drawn vehicles for more than merely establishing a person's class and income: they are vehicles for romance and scandal! Jennifer Ewing will be our driver for this agreeable outing.
50 Shades of Chocolate: A History of Chocolate in England, Recipes Included
Mary Hafner-Laney
Friday, Oct. 4, 8:00–9:30 pm
Jane Austen was familiar with chocolate. Two of her characters, General Tilney and Arthur Parker, enjoyed it as cocoa. But the chocolate of Jane Austen's day differed from the chocolate we know, as Mary Hafner-Laney will reveal. Explore chocolate's origins and history in England, its preparation, service and consumption. Historic recipes with modern adaptations included!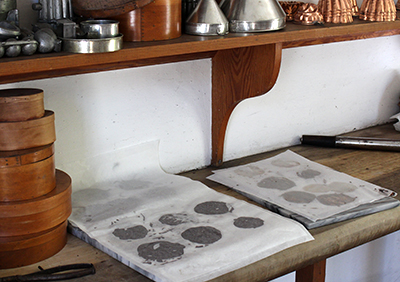 Reimagining Jane Austen's Quilt
Sue Dell
Saturday, Oct. 5, 8:00–9:00 pm
Sue Dell will examine the community quilt made by people from all over the world (including a square from JASNA) to mark the bicentenary of Jane Austen's death. After considering Austen's original quilt, this fully-illustrated talk will look at how the community quilt was conceived, designed, and executed.
Northanger Abbey the Musical: Talkback
Saturday, Oct. 5, 9:15–10:15 pm
Friday evening's theatrical presentation was a labor of love that has been in development since early 2013. This is your chance to converse with selected members of the cast and production team about the experience of writing, casting, and staging their adaptation of Northanger Abbey, with all its challenges and rewards. Learn more about their vision for the production and their acting and directorial choices, and bring your own questions!
18th-Century Cricket Demonstration
Sunday, Oct. 6, 12:30–2:30 pm
Cricket has evolved significantly from the game Jane Austen and Catherine Morland knew. Come watch the Capital Cricket Club, the only 18th-century cricket team in the world, demonstrate how to prepare the pitch and play a match according to the 1755 rulebook—no padding, no gloves, and no boundaries! Hold on to your powdered wigs!