Jane Austen & Her Endings: A Visit with Inger Brodey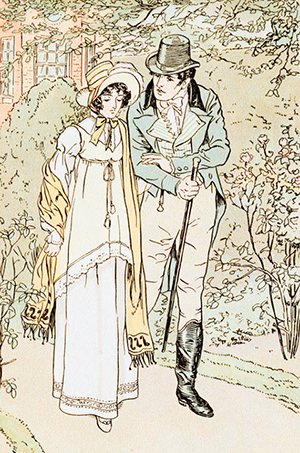 How "happy" are the endings of Jane Austen's novels? In Episode 4 of our Austen Chat podcast, we chat with Professor Inger Brodey about Austen's endings: what she includes, what she leaves out, her unique mix of romance and satire, and her technique of "zooming out" that often leaves readers wanting more. Drawing from her forthcoming book, Jane Austen and the Price of Happiness, Inger also shares her thoughts on why Austen ended her novels as she did, her use of various forms of happiness, and how her endings differ from those of other authors she read.
Inger Brodey is an Associate Professor of English and Comparative Literature, Affiliate Professor of Asian Studies, Adjunct Professor of Global Studies, and Director of the Office of Distinguished Scholarships at the University of North Carolina at Chapel Hill. She is also the co-founder and co-director of the Jane Austen Summer Program, co-directs and co-hosts the Jane Austen & Co. web series, and is a life member of JASNA. Her forthcoming book, Jane Austen and the Price of Happiness, will be published by Johns Hopkins University Press in 2024.
Many thanks to Inger Brodey for appearing as a guest on Austen Chat!
Listen to Episode 4
You can listen to the interview and read the transcript as well as Inger's full bio on our Episode 4 webpage. Or stream the episode in your favorite podcast app. Austen Chat is available on Apple Podcasts, Spotify, Google Podcasts, and other streaming platforms.