Jane Austen & Her Wardrobe: A Visit with Hilary Davidson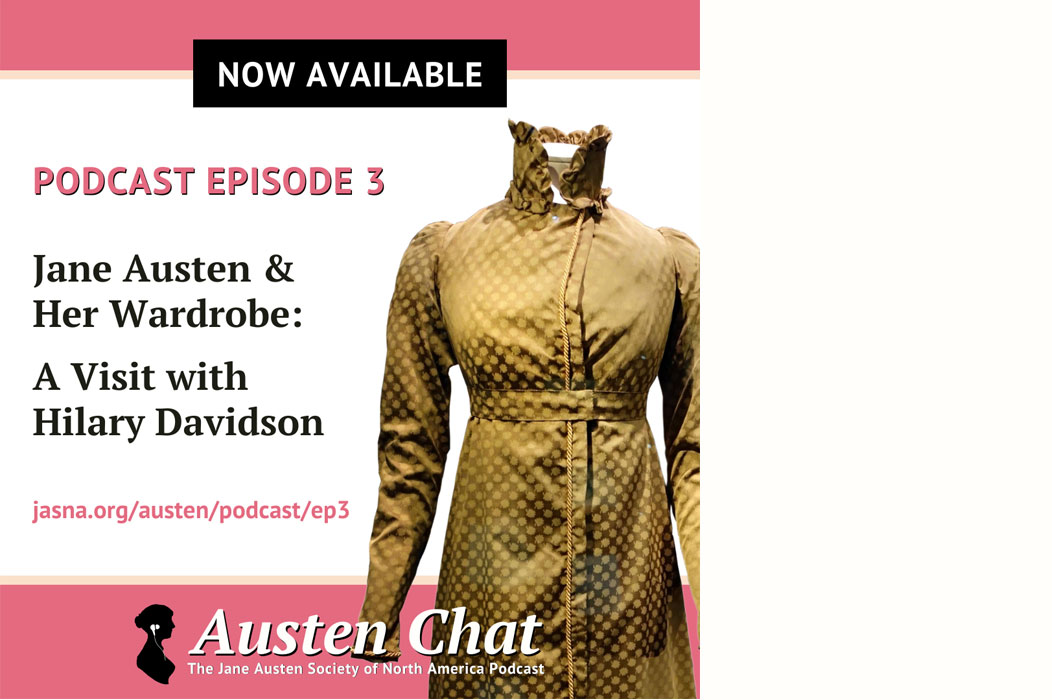 What did Jane Austen wear? In Episode 3 of our Austen Chat podcast, we visit with noted fashion and textile historian Hilary Davidson, who reveals that Jane Austen was much more fashion conscious and on-trend than many suppose. Join us as we discuss what would have been in Austen's personal wardrobe, from headwear and gowns to everything in between, and Davidson shares insights gained while researching her new book, Jane Austen's Wardrobe.
Hilary Davidson is a dress, textile, and fashion historian and curator. She is associate professor and chair of the MA Fashion and Textile Studies: History, Theory, Museum Practice in the School of Graduate Studies at the Fashion Institute of Technology in New York. She is also an honorary associate in the department of medieval and early modern studies at the University of Sydney. Davidson has curated, lectured, broadcast, and published extensively, and is the author of Dress in the Age of Jane Austen: Regency Fashion (Yale University Press, 2019) and Jane Austen's Wardrobe. (Yale University Press, 2023).
Many thanks to Hilary for joining us for this episode!
Listen to Episode 3
You can listen to the interview and read the transcript as well as Hilary's bio on our Episode 3 webpage. Or stream the episode in your favorite podcast app. Austen Chat is available on Apple Podcasts, Spotify, Google Podcasts, and other streaming platforms.