"I have something in hand—which I hope on the credit of P. & P. will sell well, tho' not half so entertaining."
—Jane Austen, letter to Frank Austen, July 3, 1813


Mansfield Park was Jane Austen's third published novel and her first to be conceived and written when she was an adult and living in Chawton.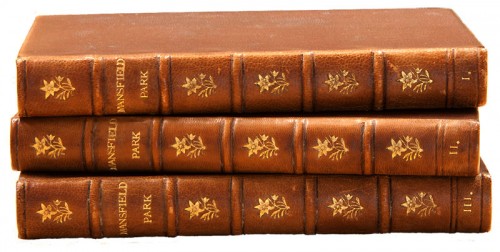 Publishing History
---
An advertisement in The Star on May 9, 1814, announced the release of a new novel from the author of Sense and Sensibility and Pride and Prejudice. The first edition sold out within six months. According to her sister Cassandra, Jane Austen wrote Mansfield Park "somewhere about February 1811—Finished soon after June 1813," when she was in her late 30s. It illustrates the complex issues and themes that interested her as she matured.
Some readers are disappointed that Mansfield Park lacks the humor and sparkle of Pride and Prejudice—especially those who first read the novels in the order they were published. Others think Mansfield Park is one of the most satisfying of Austen's novels, offering complex, realistic characters and tackling a variety of themes: family relationships, education, passions and principles, virtue and vice, power and vulnerability, illusion and reality, and more. Controversy also arises from the different perceptions readers have of the main characters—particularly Fanny Price. Just as in real life, Austen's characters have positive traits as well as flaws, and we don't always agree on what they "deserve" by the end of the story.


Reception
---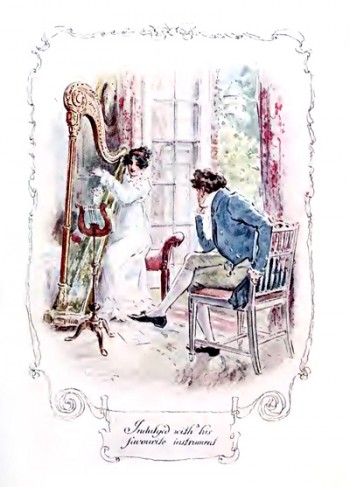 Unlike Jane Austen's first two novels, Mansfield Park was not reviewed by the critics of her day. However, she was very interested to know how her work was being received and collected the comments of family members and friends in a list titled "Opinions of Mansfield Park."
Mr. Egerton, the publisher of the first edition, "praised it for its Morality, & for being so equal a Composition.—No weak parts."

Cassandra Austen "thought it quite as clever, tho' not so brilliant, as P. & P.—Fond of Fanny.—Delighted much in Mr. Rushworth's stupidity."

Others, like her niece Anna Lefroy, "liked it better than P. & P.—but not so well as S. & S.—could not bear Fanny.—Delighted with Mrs. Norris."

And still others, such as Mrs. Carrick, felt that "All who think deeply & feel much will give the Preference to Mansfield Park."
Clearly, Jane Austen's contemporaries were just as divided in their views of the novel and Fanny Price as modern readers are. Jane Austen herself admitted that Mansfield Park was "not half so entertaining" as Pride and Prejudice. The novel has sparked debate for 200 years, and we expect it to do so for at least 200 more.


Additional Resources
---
Explore the resources below for more in-depth information about Mansfield Park, a discussion guide for your reading group, and more.



Images:
• 3-volume first edition of Mansfield Park (University of Arizona Libraries, Special Collections; Photo © Frank Lutz)
• Title page of first edition of Mansfield Park (Wikimedia Commons)