2022 Young Filmmakers Contest Winners Announced

It's a wrap! JASNA's Southwest Region announced the winners of its sixth annual Young Filmmakers Contest in an awards event held September 30 during the 2022 JASNA AGM in Victoria, B.C. The videos are now available to watch on the JASNA Southwest YouTube channel.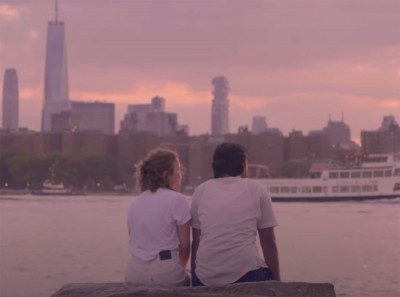 The assignment of this year's contest, open to all amateur filmmakers in North America under the age of 30, was to create an original short (five minutes or less) inspired by Sense and Sensibility or by Jane Austen and her world, her novels or letters, or adaptations of her work.
The submissions were judged by an outstanding panel of filmmakers, writers, and critics, including: Crystal Clarke, actress in Sanditon and Star Wars; Janet Lin, film/TV writer for Bridgerton and Bones; John Kessel, author Pride and Prometheus; Diana Birchall, retired story analyst for Warner Bros and author The Bride of Northanger; Rachel Wagner, film critic; and Deborah Yaffe, newspaper journalist and author of Among the Janeites.
The 2022 winners are:
First Place: Pegah Serajeh, 24, of Brooklyn, NY. Serajeh won top honors for Proofs of Tenderness. The film portrays a modern young woman returning to the dating scene in New York City, who attempts to instill the values of Jane Austen in her new love interest.
Second Place: Daniela Bond, 24, of Los Angeles, placed second with A Letter to Fanny. The artful film is a poetic representation of Jane Austen's advice on love to her niece Fanny Knight.
Third Place: Marika Hall, 20, of Oxford, MS, took third place with In Town. Set in downtown Oxford, Hall's film imagines what a modern-day encounter between Anne Elliot and Frederick Wentworth might look like after their eight-year separation without the social etiquette/courting rules of Austen's era to guide and structure them.
In related news, the Young Filmmakers Contest—founded by the Southwest Region in 2017—is now a nationally sponsored and directed program. JASNA's Board of Directors approved a proposal to adopt the contest as a national program during its annual board meeting, beginning with the 2023 competition.
About the 2023 Young Filmmakers Contest
As we celebrate the winners of this year's contest, we also invite amateur filmmakers in North America under the age of 30 to enter the 2023 competition. Create a short original film (five minutes or less) inspired by Pride and Prejudice or by Jane Austen and her works, her world, or adaptations of her work. The deadline for 2023 entries is August 28, 2023. For more information about the contest, visit the Young Filmmakers Contest page. The 2023 entry form, which must accompany a submission, will be available to download soon.