2023 Young Filmmakers Contest Under Way
Welcome to the 7th Annual Young Filmmakers Contest, where Jane Austen is the star!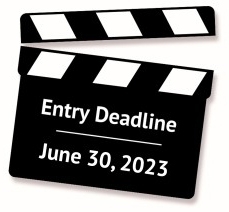 If you . . .
are under 30;
love Jane Austen and/or filmmaking;
are a resident of North America;
. . . you are in the right place!
The Jane Austen Society of North America welcomes original, well-crafted short films of five minutes or less on either of the following topics:
Pride and Prejudice: the novel's plot, characters, themes, settings or adaptations.
A general theme inspired by Jane Austen and/or her world, novels, juvenilia, letters, characters, themes or adaptations.
The submission deadline is June 30, 2023, and winners will receive cash awards for first place ($600), second place ($300), and third place ($200).
Show us how Jane Austen inspires you!

Learn More