2023 Young Filmmakers Contest Winners
It's a wrap! JASNA announced the winners of its 2023 Young Filmmakers Contest in an awards event held November 3 during the 2023 JASNA Annual General Meeting in Denver, CO. The winning entries are also available to watch on our website.
The assignment for this year's contest, open to all amateur filmmakers in North America under the age of 30, was to create an original short (five minutes or less) inspired by Pride and Prejudice or by Jane Austen, her world, her novels or letters, or adaptations of her work.
The submissions were judged by an outstanding panel of filmmakers, writers, and critics, including: Adrian Lukis, actor in the 1995 BBC Pride and Prejudice and co-author and actor in Being Mr. Wickham; Francine Mathews/Stephanie Barron, author of The Jane Austen Mystery Series; Xavier Samuel, actor in Love and Friendship and Twilight: Eclipse; Devoney Looser, Professor at Arizona State University and author of The Making of Jane Austen and Sister Novelists: The Trailblazing Porter Sisters, Who Paved the Way for Austen and the Brontës; Kathleen Flynn, author of The Jane Austen Project; and Alonso Duralde: film critic for The Film Verdict.
This year's winners are:
First Place:

Bernadette Santos Schwegel

won top honors for Yours Affectionately, Jane. After receiving a mysterious letter in the mail, a college student begins a correspondence with a famous author from the past.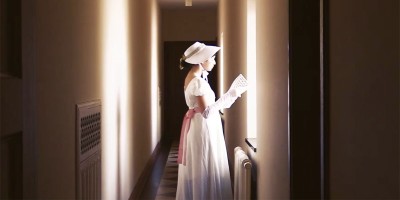 Second Place:

Anatolia Kozinski

placed second with Jane Austen: A Six-Word Memoir.

In this film, Jane Austen chooses six words that represent different phases of her bittersweet, monumental life.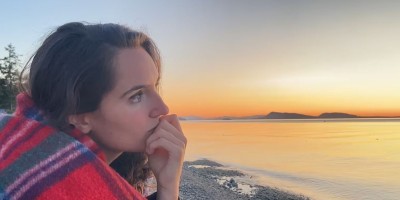 Third Place: Lily Hutcheson took third place with Mr. Collins and the Zombies of Gloucestershire.

Members of the executive board of a production company struggle to come up with a concept for their new Austen-inspired film.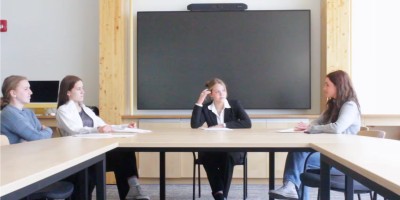 Honorable Mention: Laura Bunn was awarded an Honorable Mention for the film, Emma in Brazil. Emma Woodhouse studies abroad in Brazil and navigates new cultural experiences and relationships in a modern-day adaptation of Jane Austen's Emma.
About the 2024 Young Filmmakers Contest
As we celebrate the winners of this year's contest, we also invite amateur filmmakers in North America under the age of 30 to enter the 2024 competition. Create a short original film (five minutes or less) inspired either by the theme of the 2024 AGM, "Austen, Annotated: Jane Austen's Literary, Political, and Cultural Origins," or by Jane Austen and her work or adaptations of her work. The deadline for submitting 2024 entries is June 24, 2024. For contest details and the 2024 entry form and rules, visit the Young Filmmakers Contest webpage.