Workshops
"It is very pretty," said Mr. Woodhouse. "So prettily done! Just as your drawings always are, my dear. I do not know any body who draws so well as you do."
—Emma, Chapter 6
Cutting Portrait Silhouettes
$35; 25 people maximum each session
3 sessions on Thursday, October 14: 9:30-11:00 am, 11:15 am-12:45 pm, 3:15 pm-4:45 pm
In this workshop, master silhouette artist Cassidy Alexander will show you how to cut miniature profile portraits similar to those much admired in Austen's day, the height of silhouette popularity in Europe and America. She will discuss the different styles and methods available at that time, as well as demonstrate cutting a profile from a live subject. Learn how to draw before cutting, build proportion, select the best choice of bust cut, and use slash work (cutting within the silhouette) judiciously. You'll see how details of hair, hats, buttons, and collars can be achieved. Copies of silhouettes from Austen's time, as well as a few modern examples and a Regency-inspired photograph, will be yours to study and copy from. You will cut and mount one paper silhouette to take home, and attempt others as time allows.
Cassidy Alexander's husband, David, enjoyed a 30-year career as a cutter and collector of portrait silhouettes, loving the art of their spare, direct designs. After David's death in 2010, Cassidy chose to learn this wonderful artform. Already a portrait artist for over 35 years, Cassidy took up the challenge to "draw with scissors"—without sketching or projecting shadows—and finds it a satisfying counterpoint to her pastel and oil portraits.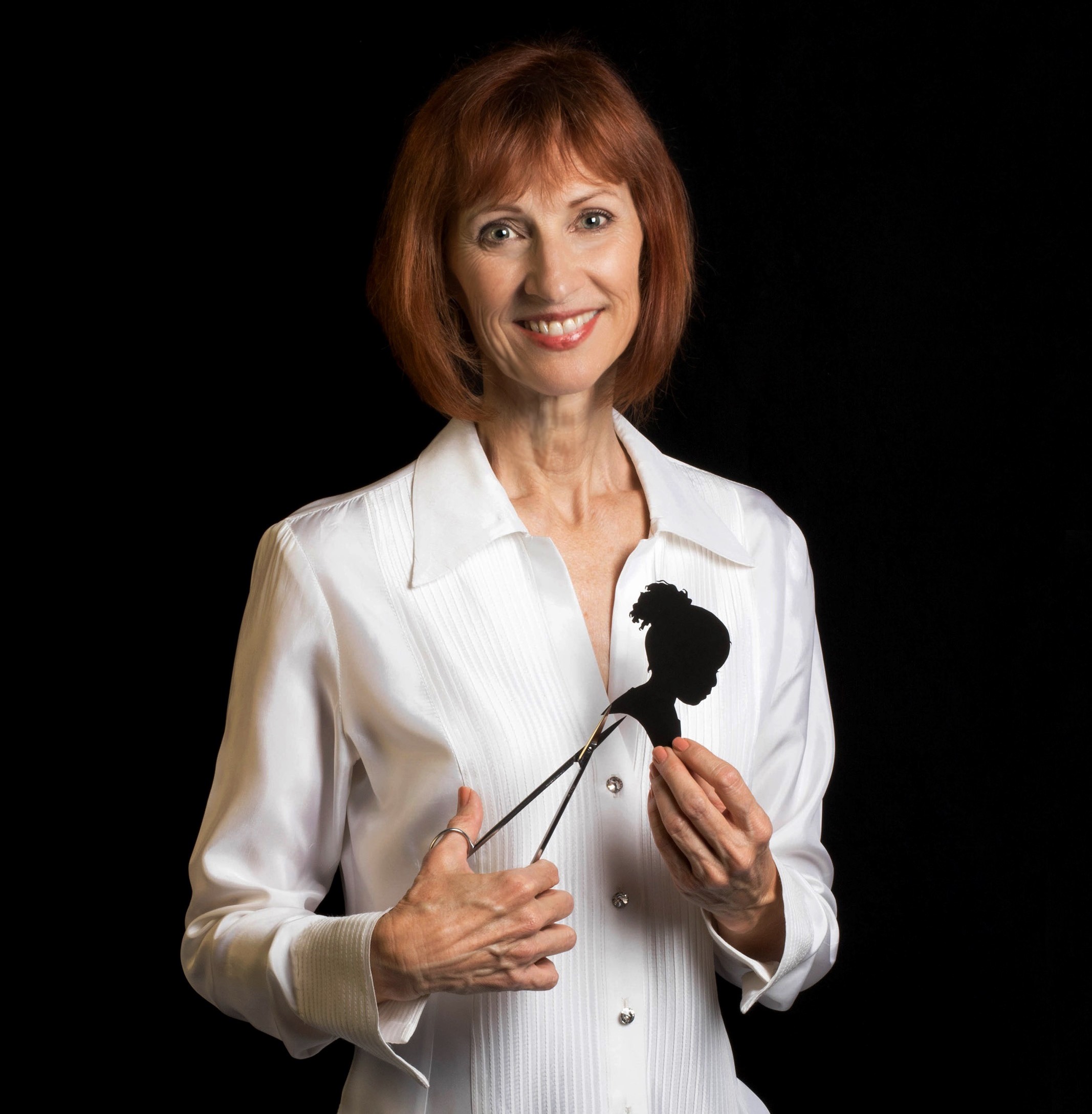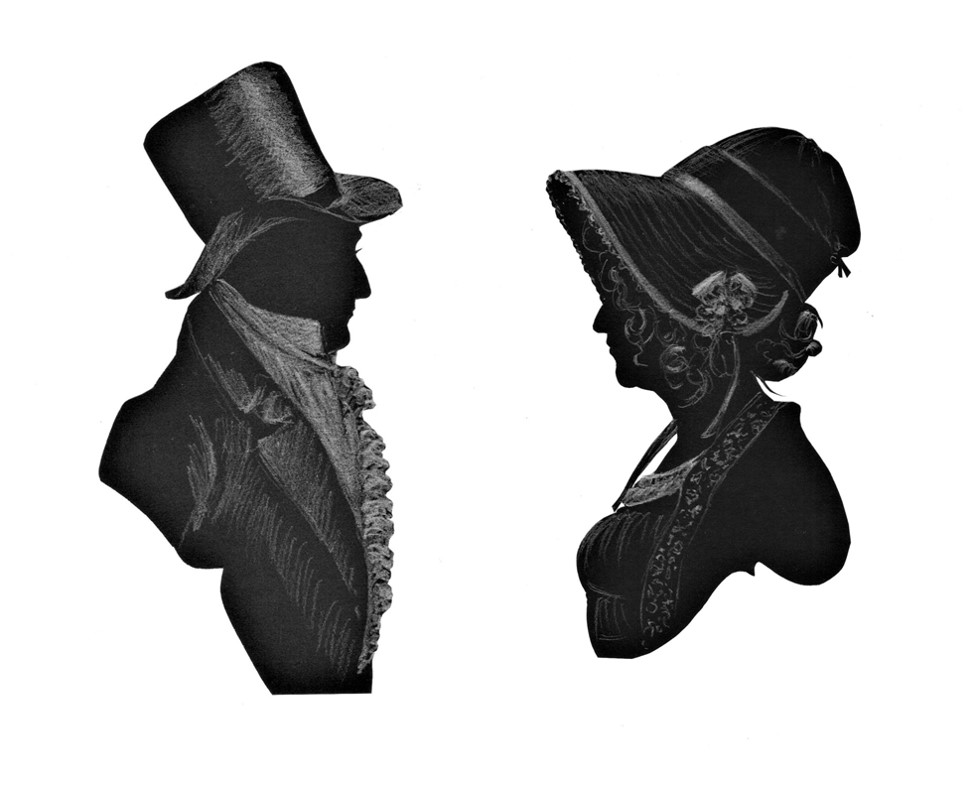 English Round Hand Calligraphy Workshop
$35; 25 people max each session
4 sessions on Thursday, October 14: 9:30-11:00 am, 11:15 am-12:45 pm, 1:30-3:00 pm, 3:15 pm-4:45 pm
Here's your hands-on opportunity to learn the penmanship of Jane Austen's day from an acknowledged master calligrapher and teacher of historical hand lettering. Starting with a PowerPoint overview of the history and contemporary applications of this glorious way of writing, Tim Botts will teach you to use a nib pen and ink to write the basic letterforms of the English Round Hand alphabet and guide your practice. Tim will share techniques for transforming a quotation into word art, and you will hand letter an Austen quotation to display within a decorative border of Tim's design.
Timothy R. Botts is the retired senior art director of Tyndale House Publishers and part-time calligraphy teacher at College of DuPage in Glen Ellyn, Illinois. Tim has published eleven books, and his work is part of the permanent collection of the Newberry Library in Chicago.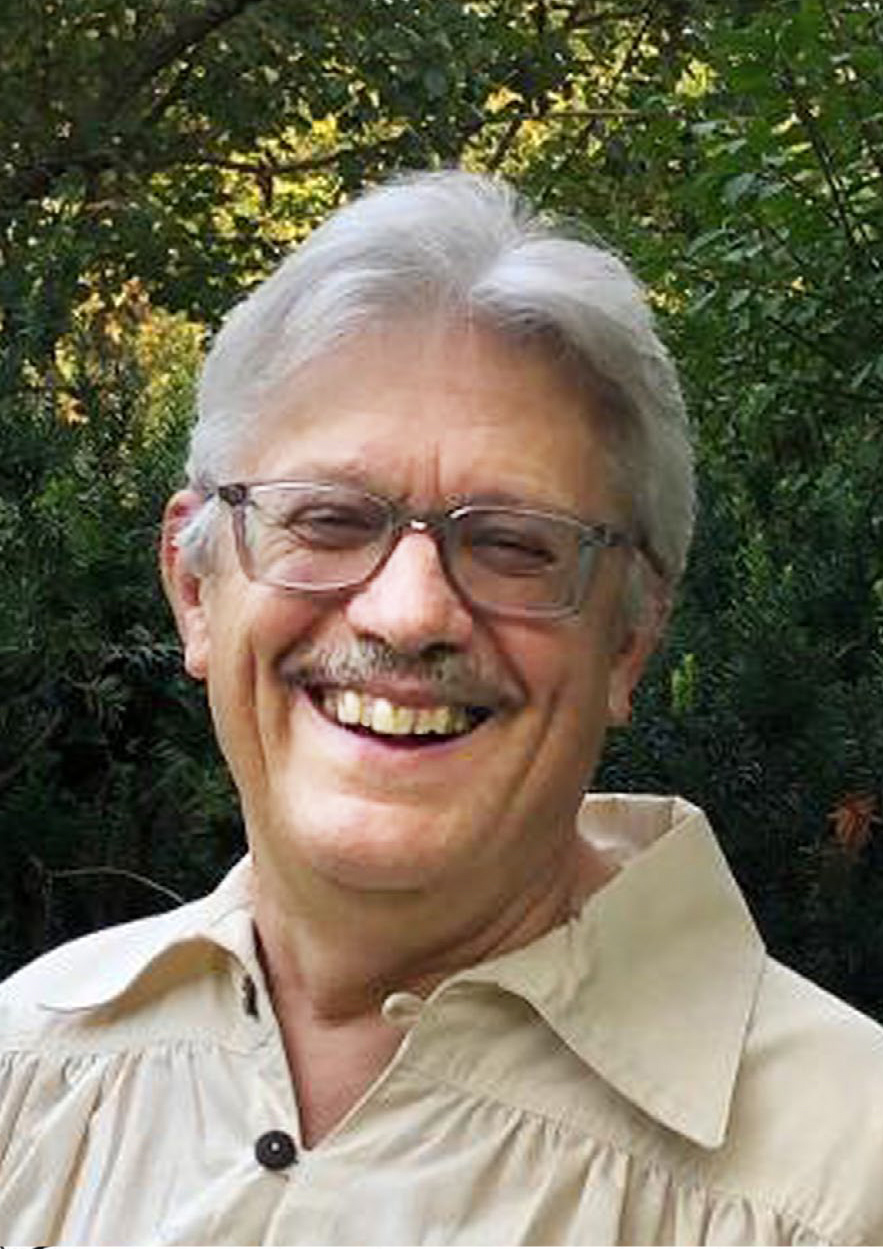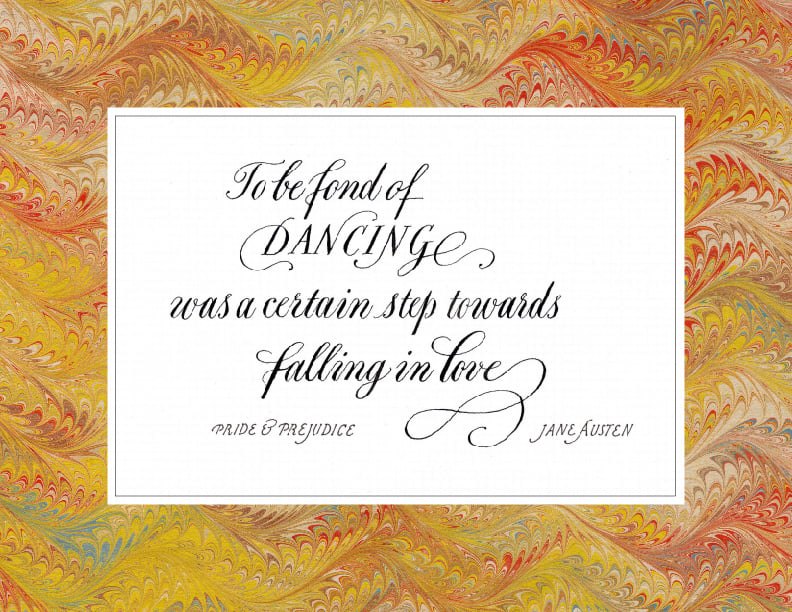 Austen-Inspired Watercolor Workshop
$35; 25 people max each session
3 sessions on Thursday, October 14: 9:30-11:00 am, 1:30-3:00 pm, 3:15 pm-4:45 pm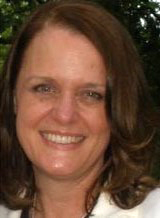 In this 90-minute workshop, you will paint an Austen-themed watercolor painting with all the delight of Elinor Dashwood. This beginning tutorial in watercolor techniques and strategies will lead you step-by-step to transfer and paint a finished piece Mr. Edward Ferrars would display with pride. In addition to all the supplies and reference materials needed for 2 paintings, you'll learn the transfer process (enabling those lacking confidence in their drawing skills to have success) and basic painting techniques and strategies in a guided painting experience. You'll gain confidence in your skills along with tips on matting and framing finished watercolors.
Helen C. Read is an internationally selling oil and watercolor artist, a high-school art teacher, and an on-line art instructor through helencreadart.com.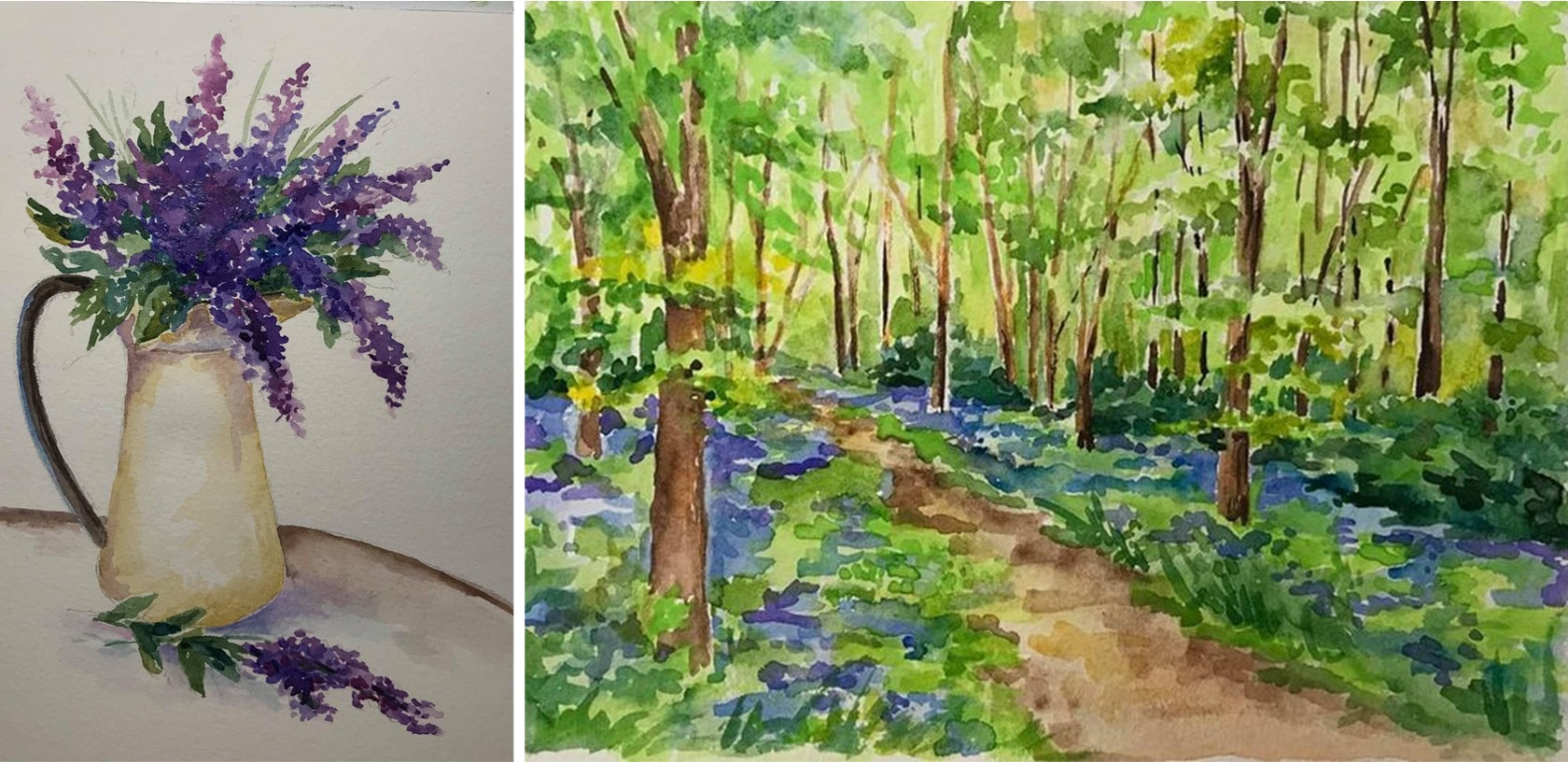 Making an Evening Feather Hair Ornament
$45; 25 people max each session
4 sessions on Thursday, October 14: 9:30-11:00 am, 11:15 am-12:45 pm, 1:30-3:00 pm, 3:15 pm-4:45 pm
In this workshop punctuated with expert information and millinery lore, Laura Whitlock will guide you through the creation of a simple-but-elegant hair ornament. We will use ostrich plumes, ribbons, and flowers to craft a piece that will perfectly pair with a ballgown. You'll learn the basics of feather work—the knack of shaping and curling feathers into flourishes even that fashionista Mrs. Allen would covet!
Laura Whitlock's love of millinery outstrips even that of Lydia Bennet. Over her 30+ year career as a milliner and hat historian, Laura has created hats for theater and opera, television (61st Street; Fargo, Season 4) and film (My Best Friend's Wedding). Her work has graced the stages of San Diego's Old Globe, Denver Center for the Performing Arts, Chicago Shakespeare Theater, and Lyric Opera of Chicago. She produces hats under her own label, Laura Whitlock Millinery, as well as Lark Millinery, which she created for Chicago's innovative collective boutique, Union Handmade. Laura has provided hat-making courses at Judith M Studio, The Theatre School at DePaul University, The Henry Ford Museum, and the national convention of the United States Institute for Theatre Technology. Laura was honored to be twice chosen as a tutor for Millinery Meetup, the US's premier millinery educational event.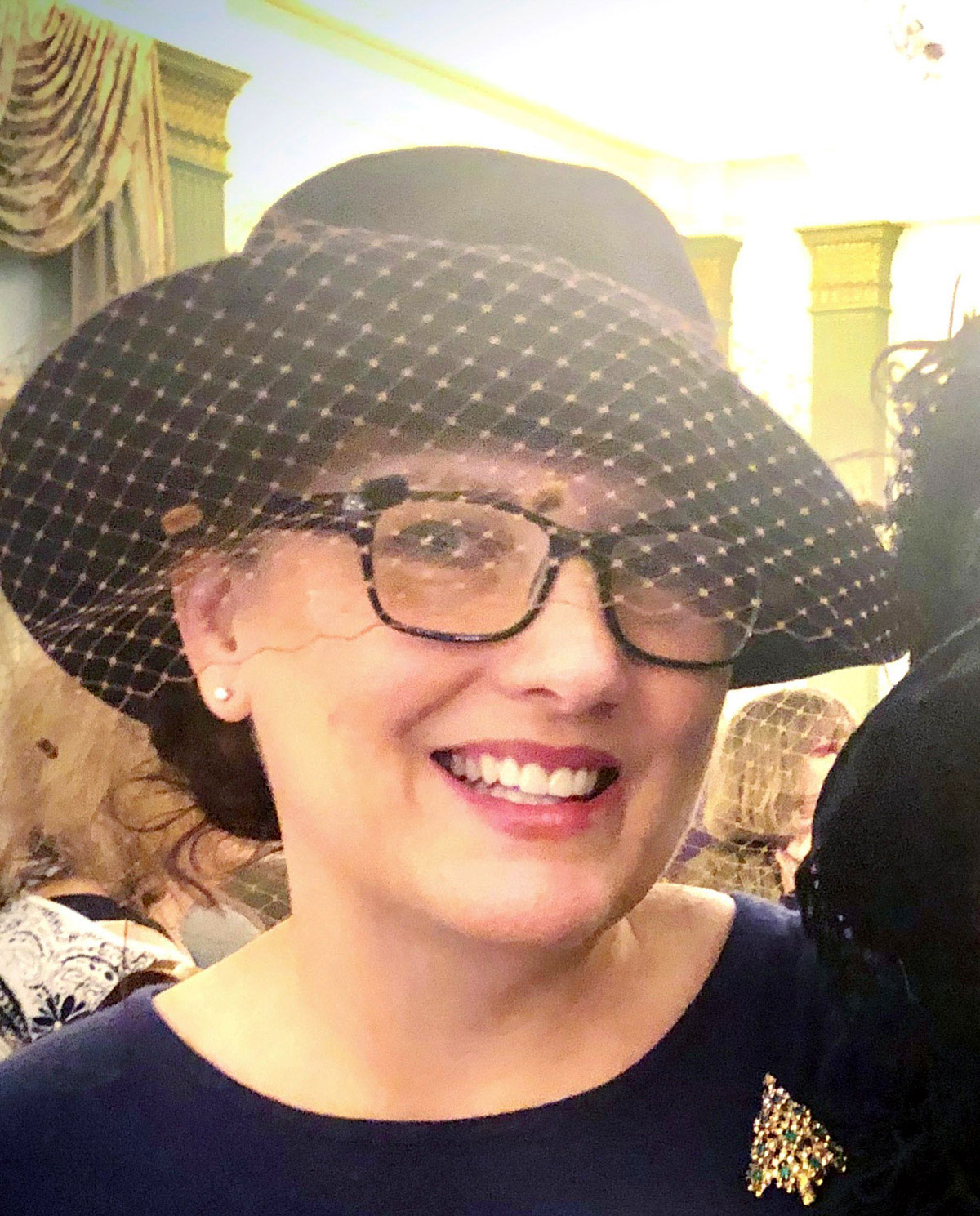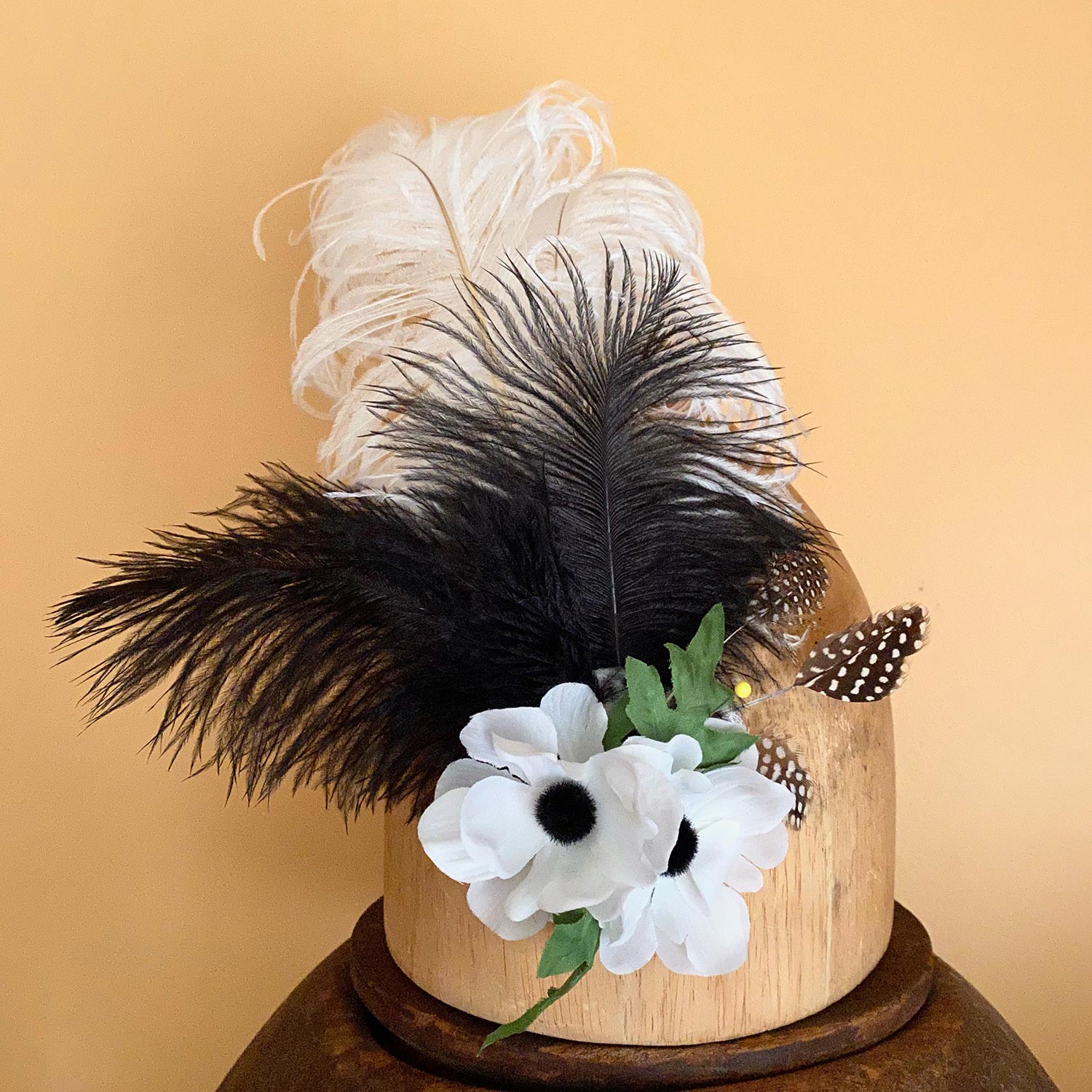 English Country Dance Workshop
$30; 50 people max each session
4 sessions on Thursday, October 14: 9:30-11:00 am, 11:15 am-12:45 pm, 1:30-3:00 pm, 3:15 pm-4:45 pm; 1 session on Friday, October 15: 8:00 am-9:30 am
Workshop leader Tom Tumbusch has taught English Country Dance to dancers of all ages since 1988, as well as writing on the subject. Besides choreographing dance performances for Wright State University, the Ohio Renaissance Festival, and JASNA Dayton, Tom and his wife, Toni, have taught together since 2005, hosting English Country and other historical dance workshops in the Midwestern and Southern United States.
If your dancing shoes are brand new or just a bit dusty, have no fear. An AGM English Country Dance Workshop will prepare you for the dancing at this year's Ball. Historical dancing master Tom Tumbusch, and his wife, Toni, offer such clear and encouraging dance-step-by-dance-step guidance, English Country dancing will seem as simple as a graceful stroll across the Netherfield drawing-room under Mr. Darcy's appreciative gaze.