Saturday Evening
"Lord, I have been as busy as a bee ever since dinner!"
—Sense and Sensibility, Chapter 26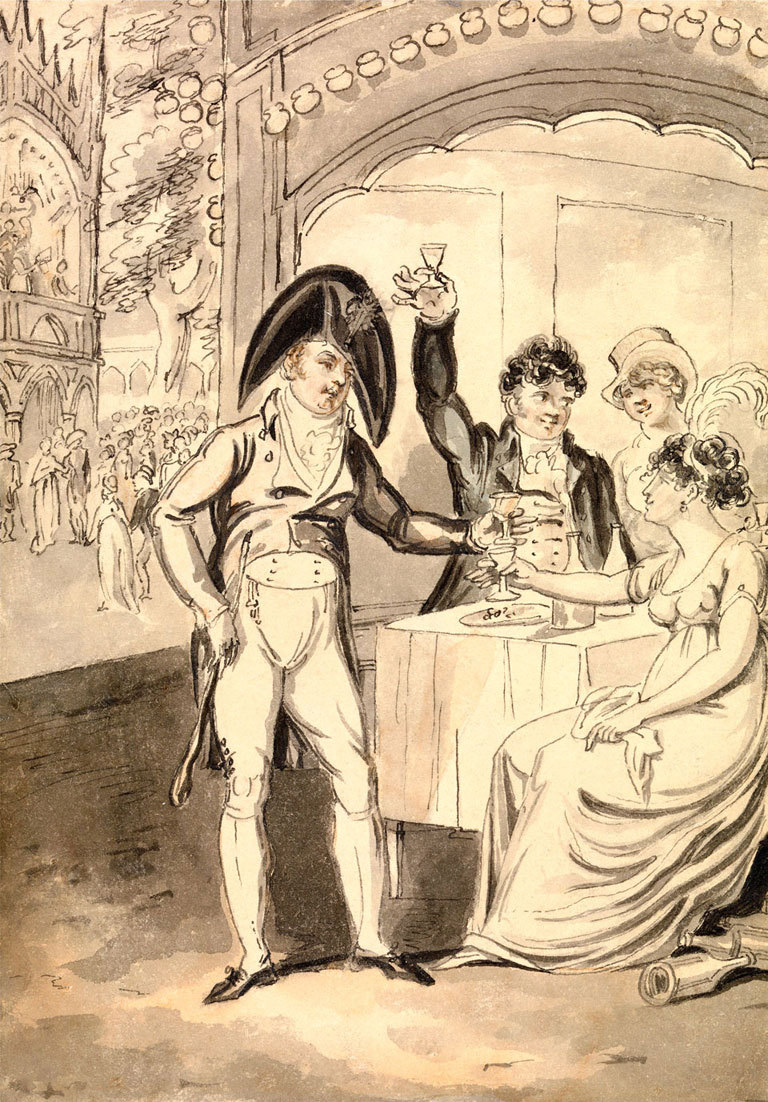 Food is always a great way to bring people together, and we hope the banquet menu below has your mouth watering for a lovely feast with friends new and old!
If your heart desires, start off with a pre-dinner drink during the Social Hour from 5:00 to 6:00 p.m. After drinks, we'll gather for an Empress-catered three-course Banquet in the spacious Victoria Conference Centre (VCC). The banquet room is large, and we expect to have more distancing than is typical at AGMs (though not a full six feet between people). If conditions enable us to maintain a mask-optional policy, the tables in part of the banquet room will be designated "masks on" except when eating and drinking. Plans are under development to offer an outdoor dining option (tent, not climate-controlled); you will see information on this option on the registration form.
Enjoy fine cuisine with an emphasis on local ingredients, and don't forget to finish your dessert. You'll need the energy for the post-banquet activities!
Menu
All meals include artisanal greens salad (VE, GF, DF) with dressings on the side, chef's choice of seasonal vegetables, rolls and butter, and freshly brewed coffee or traditional, herbal, or flavored teas.

Choose your Entrée and Dessert during registration.

Entrée
Pacific Halibut (DF, GF)
seaweed chimichurri sauce (DF, GF), potato gnocchi (DF, GF)

OR
Herb-Roasted Breast of British Columbia Free Run Chicken (DF, GF)
potato gnocchi (DF, GF)

OR
Roasted Mushroom Quinoa Fritter (VE, GF, DF)
tomato sauce, shaved asparagus ribbons


Dessert
Bergamot Posset Cream (GF)
raspberry jelly, streusel, mascarpone vanilla Chantilly cream

OR
Coconut Panna Cotta (VE, GF, DF)
mango citrus tapioca, fresh pineapple

V – Vegetarian
VE – Vegan
GF – Gluten-free
DF – Dairy free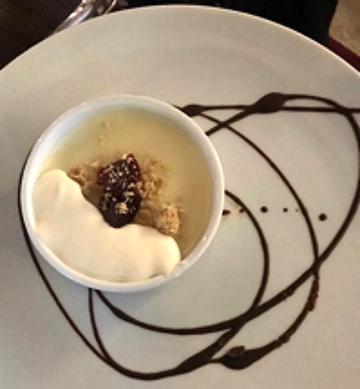 Post-Banquet Entertainments
No JASNA AGM is complete without a Promenade, and Victoria will be no different! For those in their Regency attire, you'll have the opportunity to show off your frocks, waistcoats, cravats, and all your elegant wear during our post-banquet leisurely amble.
Saunter gracefully along the stage for all to see before we make our way to the Ball. Our volunteers will easily guide you to the historic and beautiful Crystal Garden hall, our ball venue, which is a very short walk across the street from the VCC.
At the Crystal Garden, English Country Dancing will follow with our expert caller, Rosemary Lach, along with music provided by the talented Dancehall Players.
Just as assembly rooms during the Regency provided space for socializing and card-playing, those not inclined to dance at our Ball have their choice of Alternate Entertainments. You may play a hand of cards, work on an Austen-themed game/jigsaw puzzle, or simply enjoy the music and dancing at the Crystal Garden.
Back at the Victoria Conference Centre, you may enjoy the intriguing presentation, "Austen on the Rocks: Connections to the Female 'Fossilists' of her Time" presented by Phyllis Ferguson and Lindsay Bottomer (included in the AGM conference fee).
Wine educator Alisa Shorago will discuss "Wine and Sensibility, or What Would Jane Austen Have Drunk". You'll learn about the wines Jane Austen would have been familiar with, get tips on appreciating wine, and try some samples! (This is a ticketed program.)
However you decide to spend the evening, we trust you will be agreeably engaged.