Special Sessions
". . . I venture to pronounce that his mind is well-informed, enjoyment of books exceedingly great, his imagination lively, his observation just and correct, and his taste delicate and pure."
—Sense and Sensibility, Chapter 4
Important things to know about Special Sessions:
This page describes sessions that are included in the AGM registration fee, as well as some that require extra tickets, which may be purchased during registration.
The sessions on this page are open to Attendee registrants only, with the exception of the Saturday night wine lecture, for which Companion registrants may also purchase tickets.
Session times (and prices for ticketed programs) will be added soon, and some surprises are still in the works.
WEDNESDAY, SEPTEMBER 28
JASNA Night at Munro's Books
Munro's Books, an independent bookstore founded by Jim Munro and his first wife, author Alice Munro, is a landmark in Victoria. With its heritage building and striking artwork, Munro's is considered among the world's most beautiful bookstores. AGM early-birds can kick off their Victoria experience by visiting Munro's on an evening set aside for JASNA members and their companions.
THURSDAY, SEPTEMBER 29
Dr. Juliette Wells and Grace Fischbach, Goucher College
Sense and Sensibility as You've Never Seen It Before:
Highlights from the Jane Austen Collection at Goucher College
Included in AGM Attendee registration fee
Juliette Wells will begin this extensively illustrated presentation with an overview of the Jane Austen Collection at Goucher College in Baltimore, Maryland. Goucher is the home of JASNA's archives and the only repository anywhere to hold first, rare, and illustrated editions of Austen's novels, translations of Austen's novels into dozens of languages, period publications on landscape, architecture, and fashion, as well as 20th-century ephemera relating to Austen. Next, Grace Fischbach will share discoveries from her semester-long exploration of Sense and Sensibility in the Austen Collection, including a gallery of cover images illuminating how artists around the world have depicted the Dashwood sisters.
Juliette Wells, Professor of Literary Studies at Goucher College, is the author of Reading Austen in America and Everybody's Jane: Austen in the Popular Imagination. She edited Persuasion and Emma for Penguin Classics. Her invited talks for 2022 include JASNA's Southwest, Michigan, Northern Ohio, Eastern Pennsylvania, and Nova Scotia regions.
Grace Fischbach will graduate from Goucher College in May 2022 with a major in Professional and Creative Writing and minors in Literary Studies and Biological Sciences. In spring 2022, she undertook independent research in the Jane Austen Collection to explore books and archival material related to Sense and Sensibility.
Kristen Miller Zohn, Georgia Region
Gender and the Decorative Arts in Austen's Novels
Included in AGM Attendee registration fee
During the Georgian period, women and men alike had a great interest in architecture, interior design, and clothing, and couples often worked together to make aesthetic decisions about their homes. While expensive refurbishments were paid for by men, expenditures on china, glass, and linen were handled by women. Manufacturers categorized furniture and other decorative objects according to gender, and the rooms in which they were placed were gendered as well. This slide lecture will present images of decorative arts and interiors to explore how those that are presented in Austen's novels speak to the roles of women and men in her era.
Kristen Miller Zohn lives in Columbus, Georgia, where she works as the Executive Director of Costume Society of America. She is also curator for the Lauren Rogers Museum of Art in Mississippi and holds a bachelor's and master's degrees in Art History. Her articles on Austen and the fine and decorative arts have been published in Persuasions and Persuasions On-Line, and she has presented at seven JASNA AGMs. A Life Member of JASNA, she serves as a member of the organization's national board and was the co-coordinator with Jennifer Swenson for the 2021 AGM in Chicago.
Linda Slothouber, Vice President for Conferences, and "The Cassandras"
First-Timers' Orientation/Meet-and-Greet
Included in AGM Attendee registration fee
Wondering how to join the AGM dance, literally or metaphorically? This session enables you to meet other first-timers in a relaxed setting and prepares you to make the most of your AGM experience. Taking their name from Jane Austen's older sister, "the Cassandras"—an informal group of seasoned AGM-goers—will welcome you and answer questions.
Ivan Sayers
English Fashion in the Time of Jane Austen, 1775-1817
Ticketed program—price to be announced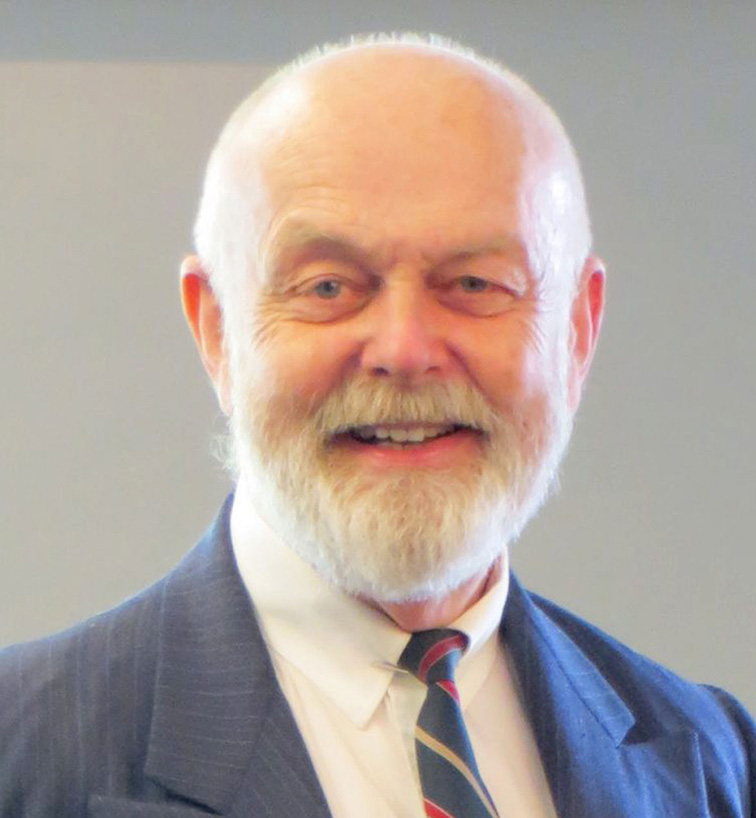 This lecture will discuss the evolution of fashion changes during Jane Austen's lifetime and will touch on the influences of politics, philosophy, technology, and morality, with emphasis on the years 1797 to 1817. Changes in both men's and women's clothing will be described in a lively and authoritative presentation that includes projected visuals and actual garments drawn from Mr. Sayers' extensive collection of original period clothing. As the Napoleonic Wars were so important to British life and culture during the era, Mr. Sayers will include an additional man's fashionable outfit from France, dated 1804.
Ivan Sayers is a fashion historian who specializes in the study of women's, men's, and children's fashions from 1700 to the present. He has collected period costumes for over 50 years and now has one of the largest and most comprehensive private collections of historical clothing in Canada. Mr. Sayers worked at the Museum of Vancouver from 1970 to 1990 and left his position as Curator of History to become a Museum Consultant and Lecturer. He now produces historical fashion shows and museum exhibitions across western and central Canada and lectures at several local universities and colleges.
Paper Street Theatre Ensemble
Yes and Yesteryear: Improvised Jane Austen
Ticketed program—price to be announced
One knows that, aside from the security of the hearth, social standing, and familial responsibilities, the sensibility of the heart is of great importance to a young lady. And that generally, a suggestion or two is always greatly appreciated!
The Paper Street Theatre Co. creates improvisation that feels like theatre. Join Paper Street's cast of landed gentry as they improvise their way through the conventions and manners of proper society and all the unforeseen complications such constraints provide. It is sure to be an outing Jane Austen would be delighted to attend!
By studying great playwrights, novelists, and theatrical styles and then performing them without a script, the Paper Street Theatre ensemble, under the direction of improviser and storyteller Dave Morris, sets out to change what people often perceive improvisation to be. Some of what they do may be comedy, but first it will be theatre. Paper Street Theatre has been featured at festivals around the world–in Vancouver, London, Romania, Amsterdam, and more. They have won multiple awards for their innovative style of improvisation.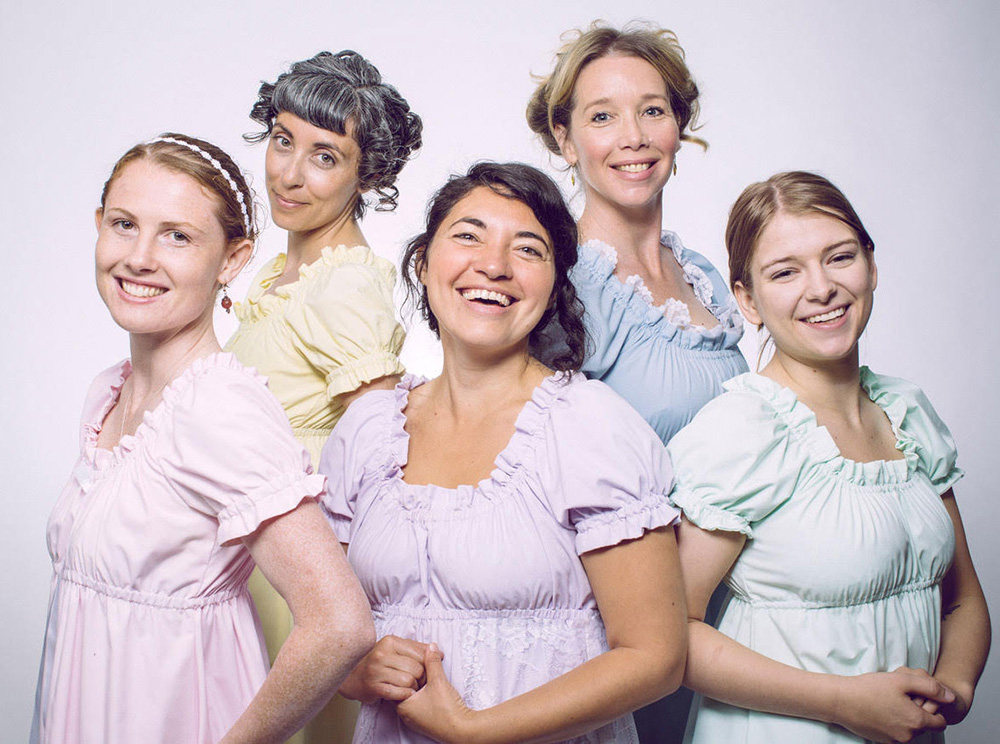 FRIDAY, SEPTEMBER 29
Cecily Van Cleave, Eastern WA/Northern ID Region
Beyond the Garden Wall: Priscilla Wakefield, Women in Botany, and The
Intersection of Art and Science During the Austen Era
Included in AGM Attendee registration fee
Who was Priscilla Wakefield? A Quaker botanist, activist, author, and educator who was a contemporary of Jane Austen, Wakefield serves as a fascinating case study of a middle-class woman who helped support her family through her work during the Georgian era. Her scientific knowledge, writing on many facets of English society, and activism for women and children will be discussed in the presentation, which will feature illustrations related to Wakefield's life and work. We will also discuss several important similarities and differences between Wakefield and Austen.
Cecily Van Cleave holds a master's degree in English Literature from Mercy College, where her thesis on Elizabeth Gaskell and George Eliot was named the program's 2020 Thesis of the Year. Cecily writes about and studies women's roles during the 19th century and has written a historical novel set in 19th-century England. Her short historical fiction was published in The Copperfield Review in 2021.
Panel Discussion
"Company of Every Kind": Diverse Perspectives on Jane Austen
Included in AGM Attendee registration fee
How can JASNA members, teachers, and mentors help new readers find and engage with Austen's novels? What can we learn when we listen to diverse voices speaking today, and recognize people from Austen's era who have often been overlooked? What do we gain by expanding the range of scholarly and creative projects that respond to her work? In this panel discussion moderated by Renata Dennis, Regional Coordinator for Georgia and Chair of the Equity, Diversity, and Inclusion Committee, panelists will share personal experiences and initiatives that highlight the benefits of embracing multiple viewpoints on Austen's texts.
Renata Dennis is a JASNA Life Member, At-Large Board Member, Regional Coordinator for Georgia, and Chair of the Equity, Diversity, and Inclusion Committee. She has been a clinical research nurse in the School of Medicine at Emory University for over 20 years, working as a continuing education instructor/training coordinator, and on HIV and most recently, COVID-19 vaccine clinical trials. She holds degrees in biology, nursing, and public health from Wheaton College in Illinois and Emory University in Georgia. Panelists to be announced.
Erika Kotite, Southwest Region
Young Filmmakers Contest Awards
Included in AGM Attendee registration fee
Now in its sixth year, the JASNA Southwest Young Filmmakers Contest is the world's first film contest devoted to Jane Austen. Join the excitement as the finalists for 2022 are announced—watch the short films, vote for your own personal choice, and hear the opinions of world-class judges like Bridgerton writer Janet Lin; author, playwright, and script analyst Diana Birchall; and Pride and Prometheus author John Kessel.
The Young Filmmakers Contest is run by a team of film, theatre, and literature enthusiasts throughout JASNA. Erika Kotite is the coordinator of the contest. After creating several promotional videos for the 2017 AGM, Erika became committed to the fledgling YFC, knowing that new generations of Austen appreciators will come from a visual media perspective. Erika is also VP for Publications for JASNA and a board member of JASNA Southwest.
SATURDAY, SEPTEMBER 30
Alisa Shorago, J.D., San Diego Region
Wine and Sensibility or, What Would Jane Austen Have Drunk?
Ticketed program—price to be announced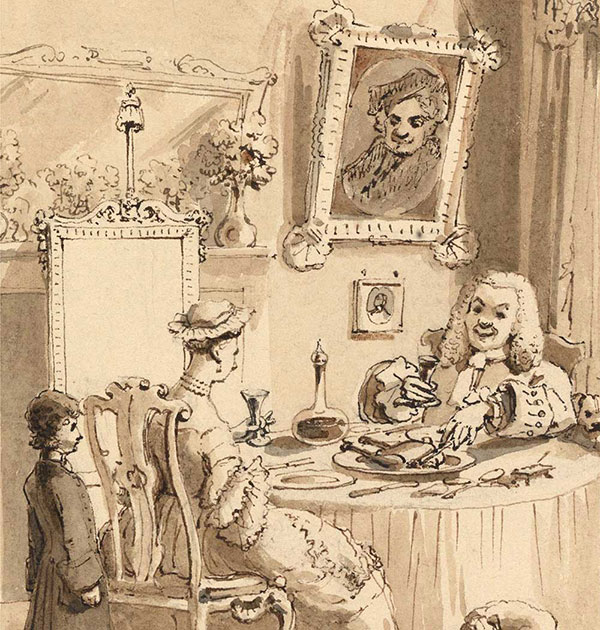 Jane Austen enjoyed wine, especially good wine, as did many of her contemporaries (and perhaps her modern-day fans as well). This interactive presentation will focus on the history of wine in England, especially during the Regency period. Jane Austen's thoughts about and experiences with wine, especially as revealed by her letters to Cassandra, will also be explored. After the historical talk, participants will learn tips on wine tasting and have a chance to practice them by tasting modern wines that are relevant to those that Jane Austen actually or probably drank.
Alisa Shorago has provided employee training through her own business since 2008, and specializes in wine education in the business setting, as well as harassment prevention and various written and oral communication skills. She holds an Advanced Certificate with distinction from the Wine and Spirits Education Trust and is a professional wine judge. The current Regional Coordinator in San Diego, she has presented there several times on wine and the Regency, and on comparative literature.
Phyllis Ferguson, Vancouver Region
Lindsay Bottomer, Vancouver Region
Austen on the Rocks: Connections to the Female "Fossilists" of her Time
Included in AGM Attendee registration fee
Edward Ferrars said, "I can easily believe it to be full of rocks . . . . but these are all lost on me." In an entertaining but informative manner, this joint presentation will advance your knowledge beyond Edward's. This informative and entertaining session will explore the ways in which Austen's life and novels were surprisingly connected with her society's growing fascination with fossils and rocks. It will examine the achievements of six women, all born during Austen's lifetime, whose work contributed to the growth of knowledge about the natural world.
Phyllis Ferguson, a retired speech language pathologist, and author of So Odd a Mixture: Along the Autistic Spectrum in 'Pride and Prejudice', has spoken at three JASNA AGMs, as well as to ten JASNA regions. Married for almost 45 years to a geologist, she is familiar with modifying information about rocks into manageable-sized pebbles.
Lindsay Bottomer has had more than 50 years of experience in mineral exploration in over 30 countries. He was the volunteer Treasurer for the JASNA Vancouver AGM and has joined his wife in English country dancing since first being introduced to it at the AGM in Milwaukee in 2005.
SUNDAY, OCTOBER 2
Post-AGM Event: Craigdarroch Castle Guided Tour and Reception at the Empress
A special post-AGM gathering is an AGM tradition, enabling participants to extend the fun and socialize. The 2022 event starts with a private, guided tour of Craigdarroch Castle, followed by a reception back at the Fairmont Empress. When it was completed in 1890, the Scottish baronial-style Craigdarroch Castle was the largest private home in Canada, and it contains one of North America's finest collections of stained glass, as well as high Victorian furniture and decor. You will visit sumptuous rooms where the Dunsmuir family lived and entertained and the spaces inhabited by staff, with an expert guide relating stories of the mansion and its owners—as with Sense and Sensibility, the family's inheritance story shows that intentions are not always honored!
Craigdarroch Castle is 1.4 miles from the Fairmont Empress. Because some participants may wish to sightsee before the tour, transportation is not provided, though there will be an assembly point where those wishing to share cabs can meet up.
Back at the Fairmont Empress, we'll gather in the hotel's most elegant room and wind down over tasty reception foods, champagne, the Empress's signature gin and tonics, and non-alcoholic beverages.
Accessibility: The tour visits four floors of the mansion, which can be reached only by stairs. A reception-only option, without the visit to Craigdarroch Castle, will be offered during registration.